Applied Molecular Genetics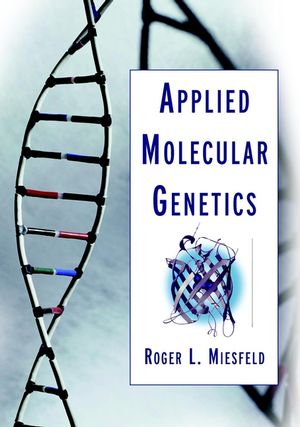 Applied Molecular Genetics
ISBN: 978-0-471-15676-5
Apr 1999
312 pages
Description
This text explains the key biochemical and cell biological principles behind some of today's most commonly used applications of molecular genetics, using clear terms and well-illustrated flow schemes. The book is divided into several sections and moves from basic to advanced topics while providing a concise overview of fundamental concepts in modern biotechnology. Each chapter concludes with a Laboratory Practicum describing a hypothetical research objective and the sequence of steps that are most often used to investigate biological questions using molecular genetic methods. In addition, the book provides informative summaries of the latest advances in molecular genetics, using attractive illustrations and a comprehensive reference list.

This text also introduces the use of Internet resources through the World Wide Web as a powerful new tool in molecular genetic research. Seven appendices are included in the book, providing a convenient information resource for properties of nucleic acids, protein and restriction enzymes, a description of common E. coli genetic markers and gel electrophoresis parameters, as well as a list of useful Internet address sites.
LABORATORY TECHNIQUES.

Biochemical Basis of Applied Molecular Genetics.

Laboratory Tools for Molecular Genetic Applications.

Overview of Gene Analysis Methods.

CORE METHODS.

Characterization of Genomic DNA.

Isolation and Characterization of Gene Transcripts.

The Polymerase Chain Reaction.

SPECIALIZED APPLICATIONS.

Expression of Cloned Genes in Cultured Cells.

Construction of Transgenic Multicellular Organisms.

Contemporary Applied Molecular Genetics.

Appendices.
"This book has a number of strengths, including the author's clear writing style and the large number of informative two-color line drawings which make the book easy to read." --Choice, 10/99