Archaeological Theory Today, 2nd Edition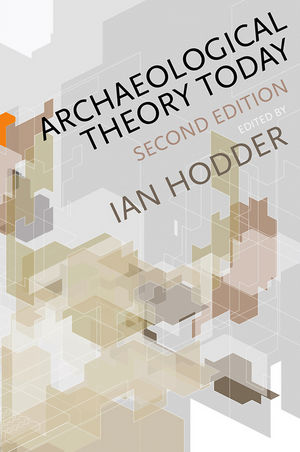 Archaeological Theory Today, 2nd Edition
ISBN: 978-0-745-65306-8 March 2012 Polity 320 Pages
Description
Now in a revised and updated second edition, this volume provides an authoritative account of the current status of archaeological theory, as presented by some of its major exponents and innovators over recent decades. It summarizes the latest developments in the field and looks to its future, exploring some of the cutting-edge ideas at the forefront of the discipline.

The volume captures the diversity of contemporary archaeological theory. Some authors argue for an approach close to the natural sciences, others for an engagement with cultural debate about representation of the past. Some minimize the relevance of culture to societal change, while others see it as central; some focus on the contingent and the local, others on long-term evolution. While few practitioners in theoretical archaeology would today argue for a unified disciplinary approach, the authors in this volume increasingly see links and convergences between their perspectives.

The volume also reflects archaeology's new openness to external influences, as well as the desire to contribute to wider debates. The contributors examine ways in which archaeological evidence contributes to theories of evolutionary psychology, as well as to the social sciences in general, where theories of social relationships, agency, landscape and identity are informed by the long-term perspective of archaeology.

The new edition of Archaeological Theory Today will continue to be essential reading for students and scholars in archaeology and in the social sciences more generally.
Table of contents
List of Figures and Tables
List of Contributors
1 Introduction: Contemporary Theoretical Debate in Archaeology
Ian Hodder
2 Darwinian Cultural Evolution
Stephen Shennan
3 Human Behavioral Ecology
Douglas W. Bird and James F. O'Connell
4 Behavioral Archaeology
Vincent M. LaMotta
5 Complex Systems and Archaeology
Timothy A. Kohler
6 Towards a Cognitive Archaeology: Material Engagement and the Early Development of Society
Colin Renfrew
7 Agency: A Revisionist Account
John C. Barrett
8 Archaeologies of Place and Landscape
Julian Thomas
9 Materiality
Carl Knappett
10 Symmetrical Archaeology
Bjørnar Olsen
11 The Social Life of Heritage
Lynn Meskell
12 Post-Colonial Archaeology
Chris Gosden
13 Archaeology and Indigenous Collaboration
Chip Colwell-Chanthaphonh
14 Archaeological visualisation: early artefact illustration and the birth of the archaeological image
Stephanie Moser
Index
Reviews
"A crucial addition to contemporary debates in social sciences. The way different methodological issues  are discussed, as well as the dialogue between different contributors serve as an exemplary way of promoting scholarship  of the highest standard."
Social Anthropology
"In
Archaeological Theory Today
, Ian Hodder has assembled a fine collection of papers that, taken together, present a vibrant and exciting overview of current theoretical trends. Reading this volume, one is struck not just by the diversity of archaeological theory today, but by its breadth, depth, and sheer intellectual vitality. This book is not just an overview of current thinking, but an eloquent statement of the importance of archaeology as a modern human science."
Matthew Johnson, Northwestern University
"Archaeology has changed dramatically since the early 1980s. It is more inclusive, more holistic, and more relevant to the modern world. These changes are the product of the interplay of internal debates about epistemology and external discussions regarding social and political factors in the context of knowledge production. This new edition interrogates standard assumptions underlying such oppositions as culture and agency, matter and materiality, individual and society, colonial power and indigenous resistance, and, in the process, offers exciting new ways forward."
Robert W. Preucel, University of Pennsylvania
"In this new edition, valuable chapters on cognition/symbolism, agency, landscape, and post-colonial archaeology are revised and carried on from the first edition. New chapters on materiality, behavioral ecology, complex systems, heritage, and indigenous knowledge (among others) are added. The new ATT admirably takes the pulse of major and progressive trends in social theory by leading archaeologists."
Norman Yoffee, University of Nevada, Las Vegas
Features
Revised and updated edition of a highly successful text on theoretical approaches to archaeology.
Brings together some of the major exponents and innovators in the discipline to introduce their individual areas of specialism.
Summarizes the latest developments in the field and looks to the future of the discipline.
Considers archaeology's relation to other fields and its desire to contribute to wider debates.
Essential reading on a range of courses.