Archaeologies of Landscape: Contemporary Perspectives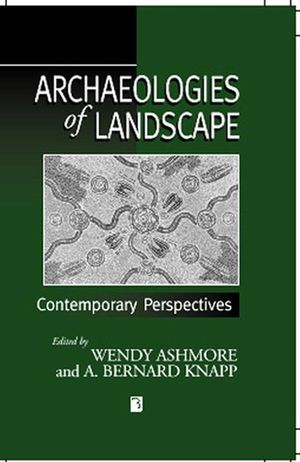 Archaeologies of Landscape: Contemporary Perspectives
ISBN: 978-0-631-21106-8
Oct 1999, Wiley-Blackwell
308 pages
Description
This book offers new and diverse perspectives on the ideational qualities of past landscapes.
1. Archaeological Landscapes: Constructed, Conceptualized, Ideational: A. Bernard Knapp and Wendy Ashmore.
Part I: Ethnographic and Historical Cases:.
2. Identifying Ancient Sacred Landscapes in Australia: From Physical to Social: Paul S. C. Taçon.
3. Creating Social Identity in the Landscape: Tidewater, Virginia 1600-1750: Lisa Kealhofer.
4. Conceptual Landscapes in the Egyptian Nile Valley: Janet E. Richards.
5. Buddhist Landscapes in East Asia: Gina L. Barnes.
6. Mountains, Caves, Water: Ideational Landscapes of the Ancient Maya: James E. Brady and Wendy Ashmore.
Part II: Protohistoric / Ethnohistoric Cases:.
7. The Inca Cognition of Landscape: Archaeology, Ethnohistory, and the Aesthetic of Alterity: Maarten van de Guchte.
8. The Ideology of Settlement: Ancestral Keres Landscapes in the Northern Rio Grande: James E. Snead and Robert W. Preucel.
Part III: Prehistoric Cases:.
9. Centering the Ancestors: Cemeteries, Mounds and Sacred Landscapes of the Ancient North American Midcontinent: Jane E. Buikstra and Douglas K. Charles.
10. Ideational and Industrial Landscape of Prehistoric Cyprus: A. Bernard Knapp.
11. The Mythical Landscapes of the British Iron Age: John C. Barrett.
Part IV: Commentaries:.
12. Sacred Landscapes: Constructed and Conceptualized: Carole L. Crumley.
13. Exploring Everyday Places and Cosmologies: Peter van Dommelen.
Index.
"Good insights for landscape historians and archaeologists."
Landscape History
<!--end-->
"The varied contributions and stimulating interpretations combine with a strong and thought-provoking introduction by the editors and useful concluding commentaries on sacred landscapes and everyday places and cosmologies to produce a well-structured book of unusually powerful appeal." Landscapes


Wide-ranging geographical and historical coverage.


Includes new research data.


Includes contributions from a variety of perspectives.