Architectural Technology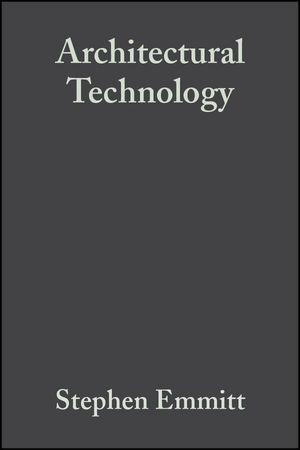 Architectural Technology
ISBN: 978-1-405-14731-6
Feb 2009, Wiley-Blackwell
272 pages
Description
This core textbook brings together for the first time the technical, legal, social and philosophical issues under the umbrella of architectural technology.




Part 1 covers the influences that affect the way we build - the environmental agenda, the human factors, buildability, time and costs. Part 2 takes the reader through the life of a typical building project - from briefing, through design and assembly, to use and eventual disassembly. Part 3 tackles some of the underlying issues facing the architectural technologist - from the communication of details to technological innovation.




Architectural Technolgy bridges the knowledge gap between design and construction, enabling the architectural technologist to apply their unique skill in a creative and innovative way.


"As a textbook aimed at those studying for membership of BIAT this is clearly very thorough and has the recommendation of their Vice President Education. However, it can also justifiably earn its place on the bookshelf of anybody involved in the construction process as a reference and to aid an understanding of others he/she will be working with to develop an environment of which to be proud." Building Engineer, July 2002
Foreword.
Preface..
Part I: A Primer.
1. Setting the agenda.
2. Evolving architectural technology.
3. Constructive links.
4. A question of detail..
Part II: The Building and the Process.
5. Planning for Life.
6. Regulations, codes and standards.
7. Healthy, safe and secure buildings.
8. The art of detailing.
9. Product selection.
10. Communcating design intent.
11. Assembling the parts.
12. Building performance and durability..
Part III: Synthesis.
13. The language of Detail.
14. Technological innovation.
15. Towards a theory for practice.
Appendices.
References.
Index.
* provides an informative and comprehensive approach
* addresses the constructive links between design and production
* deals with core subjects - design, management, technologies - from a sustainable building angle
* endorsed by the British Institute of Architectural Technologists (BIAT)