Arsenic in the Environment, Part 2: Human Health and Ecosystem Effects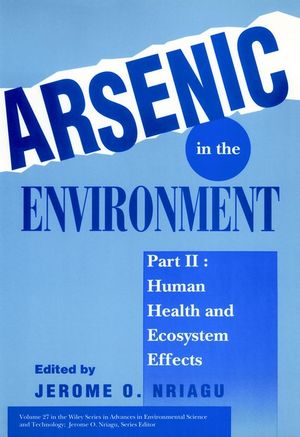 Arsenic in the Environment, Part 2: Human Health and Ecosystem Effects
ISBN: 978-0-471-30436-4 April 1994 320 Pages
Description
An element in the earth's crust, an additive in livestock feed. a medicine in early civilization--and the "toxin of toxins" A pervasive part of our natural environment and everyday lives. arsenic has nonetheless earned a niche in history as a substance of diabolical suppleness. Part II of the first comprehensive and up-to-date two-volume study of arsenic, Arsenic in the Environment is a self-contained work that examines arsenic's complex and potentially deadly chemistry, stressing its effect on human health and the surrounding ecosystem. Examining new and unexplored aspects of the toxin, Part II features original research from some of the world's foremost scientists on:
Health effects of environmental arsenic
Toxicity and metabolism of inorganic and methylated arsenicals
Effects of arsenic on DNA synthesis of human lymphocytes
Estimation of human exposure to and uptake of arsenic found in drinking water
Arsenic hazards to plants and animals
Offering a host of subjects of particular interest to toxicologists, medical researchers, public health officials, and industrial hygienists, Part II of Arsenic in the Environment is an indispensable reference that sheds new light on arsenic's unique chemistry as well as its health and environmental effects.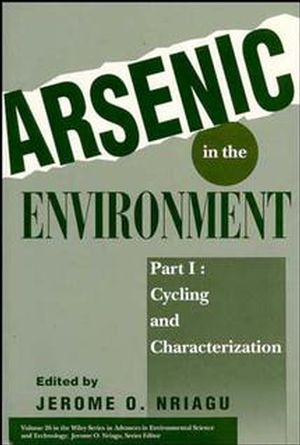 Original Price:$570.00
Purchased Together:$450.00
save $120.00
Partial table of contents:

Arsenic in Human Medicine (M. Gorby).

Health Effects of Environmental Arsenic (W. Morton & D.Dunnette).

Toxicity and Metabolism of Arsenic in Vertebrates (S. Naqvi, etal.).

Effects of Arsenic on DNA Synthesis in Human Lymphocytes (Z.Meng).

Chronic Arsenism from Drinking Water in Some Areas of Xinjiang,China (W. Lianfang & H. Jianzhong).

Estimation of Human Exposure to and Uptake of Arsenic Found inDrinking Water (H. Xu, et al.).

A Review of Arsenic Hazards to Plants and Animals with Emphasis onFishery and Wildlife Resources (R. Eisler).

Arsenic in Marine Organisms: Chemical Forms and ToxicologicalAspects (K. Shiomi).

Index.