Art and Architecture in Naples, 1266 - 1713: New Approaches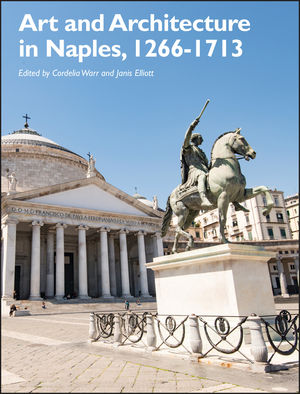 Art and Architecture in Naples, 1266 - 1713: New Approaches
ISBN: 978-1-444-32439-6
May 2010, Wiley-Blackwell
192 pages
Description
Often overshadowed by the cities of Florence and Rome in art-historical literature, this volume argues for the importance of Naples as an artistic and cultural centre, demonstrating the breadth and wealth of artistic experience within the city.
Generously illustrated with some illustrations specifically commissioned for this book
Questions the traditional definitions of 'cultural centres' which have led to the neglect of Naples as a centre of artistic importance
A significant addition to the English-language scholarship on art in Naples
Notes on Contributors
1. Introduction: Reassessing Naples 1266–1713 (Cordelia Warr and Janis Elliott).
2. The North Looks South: Giorgio Vasari and Early Modern Visual Culture in the Kingdom of Naples (Aislinn Loconte).
3. The Rise of the Court Artist: Cavallini and Giotto in Fourteenth-Century Naples (Cathleen A. Fleck).
4. The Local Eye: Formal and Social Distinctions in Late Quattrocento Neapolitan Tombs (Tanja Michalsky).
5. Building in Local all'antica Style: The Palace of Diomede Carafa in Naples (Bianca de Divitiis)
6. From Social Virtue to Revetted Interior: Giovanni Antonio Dosio and Marble Inlay in Rome, Florence, and Naples (John Nicholas Napoli).
7. 'The Face is a Mirror of the Soul': Frontispieces and the Production of Sanctity in Post-Tridentine Naples (Helen Hills).
8. Patronage, Standards and transfert culturel: Naples between Art History and Social Science Theory (Nicolas Bock).
Index