Art and Ethical Criticism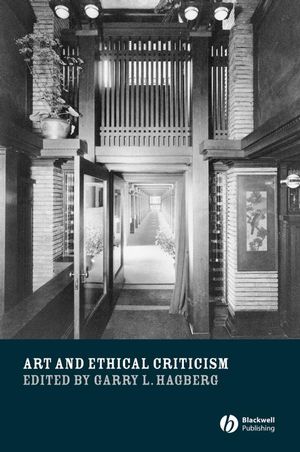 Art and Ethical Criticism
ISBN: 978-1-444-33787-7
Oct 2010, Wiley-Blackwell
304 pages
Description
Through a series of essays, Art and Ethical Criticism explores the complex relationship between the arts and morality.
Reflects the importance of a moral life of engagement with works of art
Forms part of the prestigious New Directions in Aesthetics series, which confronts the most intriguing problems in aesthetics and the philosophy of art today
Buy Both and Save 25%!
Original Price:$116.90
Purchased together:$87.68
save $29.22
Cannot be combined with any other offers.
Notes on Contributors vii
Foreword xi
Garry L. Hagberg
Part I: Historical Foundations 1
1 Is Ethical Criticism a Problem? A Historical Perspective 3
Paul Guyer
Part II: Conceptions of Ethical Content 33
2 Narrative and the Ethical Life 35
Noel Carroll
3 A Nation of Madame Bovarys: On the Possibility and Desirability of Moral Improvement through Fiction 63
Joshua Landy
4 Empathy, Expression, and What Artworks Have to Teach 95
Mitchell Green
Part III: Literature and Moral Responsibility 123
5 "Solid Objects," Solid Objections: On Virginia Woolf and Philosophy 125
Paisley Livingston
6 Disgrace: Bernard Williams and J. M. Coetzee 144
Catherine Wilson
7 Facing Death Together: Camus's The Plague 163
Robert C. Solomon
Part IV: Visual Art, Artifacts, and the Ethical Response 185
8 Staying in Touch 187
Carolyn Korsmeyer
9 Susan Sontag, Diane Arbus, and the Ethical Dimensions of Photography 211
David Davies
10 Ethical Judgments in Museums 229
Ivan Gaskell
Part V: Music and Moral Relations 243
11 Cosi's Canon Quartet 245
Stephen Davies
12 Jazz Improvisation and Ethical Interaction: A Sketch of the Connections 259
Garry L. Hagberg
Index 286
"Hagberg draws together some of the top thinkers in aesthetics to consider the cross-impacts between these philosophical disciplines. The selections are widely representative of approaches to ethical criticism of artworks, and the ethical/aesthetic dimensions of the literary, visual, and auditory arts." (CHOICE, March 2009)
"Garry Hagberg's new anthology Art and Ethical Criticism consists of twelve new essays—ten by philosophers, one each by an art historian and a professor of French—together with a short foreword. The overall argument that emerges from these essays is that the first, broader topic (the powers and interest of art for human subjects) is more important than the second, narrower topic (the relation between artistic and moral value), and the essays are strongest exactly when they illuminate the powers and interest of art, precisely by not separating the artistic and ethical features of a work sharply from each other." (Notre Dame Philosophical Reviews, January 2009)


Provides a timely and philosophically significant contribution to modern aesthetics

Features some of the best contemporary work in philosophical studies on literature, moral beliefs, and thinking in art

Reflects on the significance of a moral life of engagement with works of art