Asia's Star Brands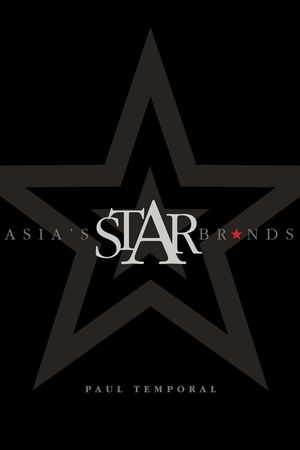 Asia's Star Brands
ISBN: 978-0-470-82156-5
Jan 2006
250 pages
Product not available for purchase
Description
ASIA'S STAR BRANDS

Asian brands have come of age, and no longer can be seen as "also rans" to their Western competitors. The problem is, very little has been know about them. Paul Temporal's book fills this gap, with a series of practical 'brand biographies' which chart both the growing pains and the growth potential of the new contenders from the East. It's vital reading for anyone committed to doing business in Asia. - Miles Young, Chairman, Ogilvy & Mather, Asia Pacific

China and Japan, as well as India and the Emirates, suggest remarkable achievements by local companies in the field of branding and brands. Such a revolution shall impact not only the regional markets but also the world economy and non-Asian firms. Paul Temporal's book provides spectacular business cases and broader key lessons. it should become a major reference for any practitioner and scholar, whether Asian or not. I rank it in my short list of relevant texts about competition and success in the coming years. - Professor Jean-Claude Thoenig, INSEAD

A well-managed brand is the lifeline of any successful company. this helpful book explains how Asian companies have built their brands to create sustainable competitive advantage. Using up-to-date Asian case studies, it will help readers have a better understanding of the creation, management and evolution of brands. - Professor John Quelch, Harvard Business School

It is often said that the 21st Century is Asia's. It is very encouraging to see many Asian brands succeeding, as wonderfully showcased by Paul Temporal, both regionally and globally. Branding is investment for the future.
Acknowledgments.
Introduction.
1. Brand as Corporate Strategy.
OSIM INTERNATIONAL LTD.: The Brand Marketing Machine.
2. First Mover Advantage.
RED BULL: From Zero to Hero.
AIRASIA: Now Everyone Can Fly.
3. Brand Renewal.
THE NISSAN STORY: From Rags to Riches in Five Years.

SAMSUNG: Strategy and Speed in the Digital World.
4. Brand Naming and Identity.
LG ELECTRONICS (LG): "Life's Good".
BENQ: Who?
5. Challenger Brands.
HAIER: Haier Takes the Fight from East to West.
EMIRATES: Definitely a High-flier.
6. Brand Positioning.
TIGER BEER: "Roaring Loud".
TIGER BALM: "Works Whenever it Hurts".
7. Emotional Branding.
BANYAN TREE GROUP: The Stage is Set for Romance.
JIM THOMPSON: From Authentic Silk to Fashion Icon?
8. Service Brands.
BUMRUNGRAD HOSPITAL: The Branded "Hospitel".
INFOSYS TECHNOLOGIES LIMITED: "High on Values, High on Growth".
9. Branding a Commodity.
BREADTALK: Branding a Commodity.
ADVANCE AGRO PUBLIC COMPANY LIMITED: The Power of Two: Double A.
10. Caring Conglomerates: Giant Brands with Kind Hearts.
SIAM CEMENT ("JAIDEE"): Branding Conglomerates.
TATA: "Improving the Quality of Life".
11. Strategic Alliances, Partnerships, Mergers, and Acquisitions.
LENOVO: Names and Logos are Necessary, But not Enough.
SHANGHAI AUTOMOTIVE INDUSTRY CORPORATION (SAIC): Brand Development through Strategic Partnerships and Acquisitions.
HUAWEI TECHNOLOGIES: "Partner for a Networked World".
PHATRA SECURITIES: A Winning Alliance with Merrill Lynch.
12. Destination Brands.
SHANGHAI: China's Cheerleader.
DUBAI: The Jewel in the Desert.
13. Brand Management.
WIPRO: Repositioning and Managing the Brand across Different Businesses.
PETRONAS: Malaysia's Global Brand Ambassador.
RAFFLES INTERNATIONAL LIMITED: The Lifestyle Creator.
14. Holistic Branding: Total Organizational Change.
OPUS INTERNATIONAL GROUP PLC: Where Branding Means Commitment and Total Change.
PENSONIC HOLDINGS BHD: Building a Regional Brand Holistically.
15. Conclusions.
Index.