Asian Adolescents in the West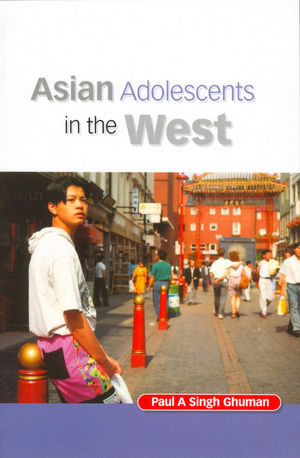 Asian Adolescents in the West
ISBN: 978-1-854-33284-4 May 1999 Wiley-Blackwell 164 Pages
Description
This book looks at the inter-ethnic relations, racial prejudice, gender equality, the development of ethnic identity; bilingualism; the practice of home religion; and scholastic achievement and adjustment. Its aim it to provide an up-to-date picture of the situation of South Asian and Chinese adolescents living in the UK today.
Table of contents
1. Introduction.
2. First Generation: religion, value orientations and gender issues.
3. Adolescents of the Second and Third Generation.
4. Ethnic Identity, Acculturation and Self-Image.
5. Schools and Asian Young People.
6. Reflections and Implications.
Reviews
'This is an important book which aims to address issues pertaining to the life experiences of adolescents living in the west ... it is important to note that this is the only book in Asian adolescents which will have a wide readership, such as academics, professionals, students, social workers and the Asian community ... The author has introduced thought-provoking arguments for some new concepts such as 'marginal man' and 'hyphenated identity' to augment the need for a 'contextual identity' for Asian adolescents in the UK.'
Journal of Adolescence.
'In his usual lucid and pointed style Ghuman analyses both the negative and the positive aspects of bi-cultural socialisation across the range of domains which are central to the experiences of this age group. This book, which is both scholarly and interesting, is destined to become the definitive work on this important topic.' Ray Cochrane, Professor of Psychology, University of Birmingham, UK.