Assessment of Client Core Issues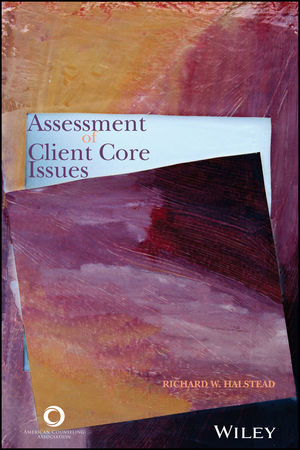 Assessment of Client Core Issues
ISBN: 978-1-119-16952-9 May 2015 128 Pages
Description
This monograph instructs counselors on how to better recognize, understand, and treat clients' underlying problems. The model presented helps uncover the origin of these core concerns, provides a means to address them, and challenges counselors to move beyond the DSM to better serve their clients. This framework will also assist counselors in providing more targeted treatment plans.


*Requests for digital versions from the ACA can be found on wiley.com.
*To request print copies, please visit the ACA website.
Table of contents
Preface
Acknowledgments
About the Author
CHAPTER 1. An Introduction to Client Core Issues
CHAPTER 2. Conceptual Foundations for Understanding Client Core Issues
CHAPTER 3. Assessment of Core Issues and the Nature of the Client's Living Story
CHAPTER 4. Designing the Counseling Intervention: Framing the Client's Living Story
CHAPTER 5. The Case of Sue
CHAPTER 6. Incorporating the Core Issues Framework in Counseling Practice
References
Index