At Your Own Risk!: How the Risk-Conscious Culture Meets the Challenge of Business Change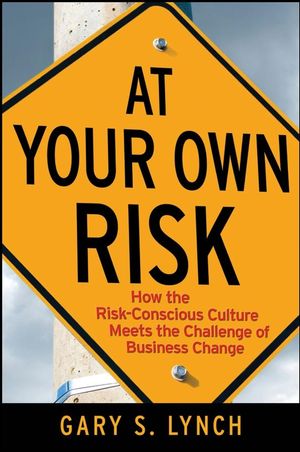 At Your Own Risk!: How the Risk-Conscious Culture Meets the Challenge of Business Change
ISBN: 978-1-119-19760-7
Oct 2015
244 pages
Description
Based on over thirty years of experience, recognized industry leader Gary Lynch reveals in this essential guide a game plan to identify and manage a range of risks faced in this brave new globalized world of changing market dynamics and complex high-tech value networks. This groundbreaking book articulates an experienced-based and spot-on assessment of risk management realities that all corporations should make core to their corporate cultures.
Introduction. Cause and Effect in the Brave New World.
Section I. Change, the Double-Edged Sword.
Chapter 1. Rapid Change, Escalating Risk.
Chapter 2. Cause and Effect.
Chapter 3. The Vulnerable Organization.
Section II. Line of Sight.
Chapter 4. A Leadership Crisis?
Chapter 5. The Value Chain.
Section III. Consciousness, Engagement and Execution.
Chapter 6. Develop, nurture and sustain a risk conscious culture.
Chapter 7. Diverse Stakeholders Views  Motivations Across the Value Chain.
Chapter 8. Executing the Plan.
""…Lynch draws on his vast experiences in operations, supply chain, and information technology risk management to provide a well-balanced, practical guide to contemporary risk assessment and management. Excellent vignettes, illustrations, and case studies complement the chapters."" (Choice; 1/09)