Atlas of Clinical Endocrinology, Volume 2, Diabetes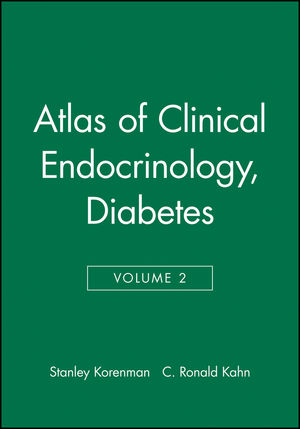 Atlas of Clinical Endocrinology, Volume 2, Diabetes
ISBN: 978-0-632-04399-6
Aug 1999, Wiley-Blackwell
212 pages
Description
The Atlas of Endocrinology series includes five lavishly illustrated volumes in which outstanding experts have contributed state of the art information and expert perspectives on current topics in the field. The series provides a detailed and comprehensive visual exposition of all aspects of clinical endocrinology.
1. Regulation of Insulin Secretion and Islet Cell Function (Gordon C. Weir, Susan Bonner-Weir, and Arun Sharma).
2. The Mechanisms of Insulin Action (Domenico Accili and Hiroko Kanno).
3. Consequences of Insulin Deficiency (Abbas E. Kitabchi).
4. Type 1 Diabetes (Mark A. Atkinson).
5. Management and Prevention of Complications in Type 1 Diabetes Mellitus (David M. Nathan).
6. the Pathogenesis of Type 2 Non-Insulin-Dependent Diabetes. (C. Ronald Kahn).
7. Management and Prevention of Diabetic Complications (Sunder R. Mudaliar and Robert R. Henry).
8. Insulin Resistance (Ele Ferrannini).
9. Hypoglycemia (John Service).
10. Mechanisms of Hyperglycemic Damage in Diabetes (Michael Brownlee).
11. Eye Complications of Diabetes (Lloyd Paul Aiello).
12. Diabetes and the Kidney (Robert C. Stanton).
13. Diabetic Neuropathies (Aaron Vinik).
14. Secondary Forms of Diabetes (Veronica M. Cantanese).
15. Obesity (Eleftheria Maratos-Flier).
Index
* this volume fully covers the genetics, epidemiology, pathogenesis, and diagnosis of Type 1 and Type 2 diabetes
* covers complications assiciated with diabetes: chronic hyperglycemia, neuropathies, retinopathies, kidney diseases
* color illustrations throughout