Audiology in Education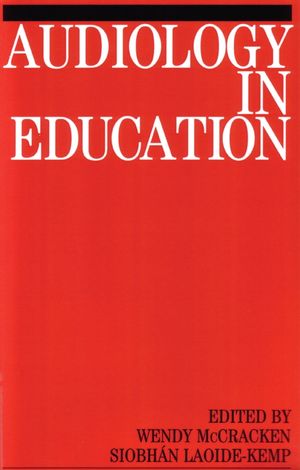 Audiology in Education
ISBN: 978-1-861-56017-9
Oct 1997
472 pages
Description
This book provides an essential resource for all professionals involved with the educational management of deaf children.
Section 1.
Information and Interpretation, Audiological Assessment, M. Baldwin, P. Watkin.
Causes and Implications of Deafness, D. Adams, L, Stewart.
Multi-handicapped Deaf Children, F. Coninx, J.m. Moore.
Section 2.
Listening learning Devices, Aids to Hearing, M. Smith, Earmoulds, R. Brett, J. Okpojo.
Cochlear Implants, S. Archbold.
Tactile Aids, W. Mccracken.
Section 3.
Knowledge and Practice, Management of Amplification, S. Lewis, D. Lyon.
Fitting and verification, D. Lewis.
The Listening Learning Environment, F. Berg.
Learning to Listen, G. Carr.