Auditing: An Assertions Approach, 7th Edition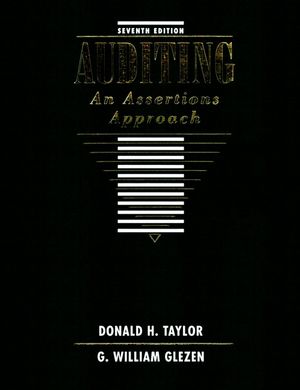 Auditing: An Assertions Approach, 7th Edition
ISBN: 978-0-471-13421-3 October 1996 780 Pages
Description
This book shows how to develop a logical approach to performing an audit that conforms with professional standards. It includes the basic approach to reasoning from audit assertions to audit objectives and procedures. It contains numerous examples of computer generated audit working papers to help readers visualize the process.
Partial table of contents:

The Audit Function.

The Auditor's Ethical Environment.

The Auditor's Legal Environment.

Audit Objectives and Audit Documentation.

Basic Auditing Concepts.

Planning the Audit.

Obtaining an Understanding of Internal Control in a Computer Environment.

Evidence of Financial Statement Assertions.

Sampling for Substantive Tests of Account Balances-Nonstatistical and Statistical.

Auditing the Working Capital Assertions-Part I. The Standard Audit Report.

Modifications of the Standard Audit Report.

Other Types of Reports.

Operational and Compliance Auditing.

Index.