Aviation Food Safety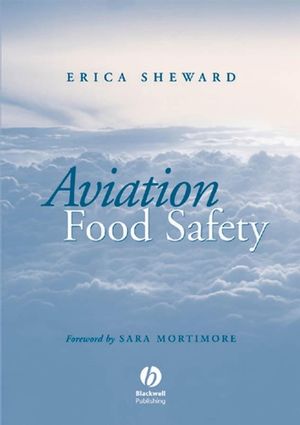 Aviation Food Safety
ISBN: 978-1-405-17151-9 April 2008 Wiley-Blackwell 408 Pages
Description
The provision of safe food to airline passengers is now a multi-billion dollar industry worldwide. As the aviation industry continues to grow year on year, so do passenger food service expectations, with increasing demand for wider choice and greater quality. Often neglected and under-regulated, food safety should be of paramount importance amid this growth.
The consequences of in-flight food poisoning are extremely serious not only for the passengers involved, but also for the crew associated safety of the aircraft, and ultimately the airline's reputation.

In this much needed book Erica Sheward makes a compelling case for better management of food safety for all aspects of the aircraft food supply chain with comprehensive coverage of:



HACCP

Codes of practice

Supply chain logistics

Fitness to fly

Managing aircraft water safety

Liability issues

Food Security
Manufacturers and suppliers of products to the airline catering industry, business aviation caterers, airline Quality Assurance and hygiene personnel, product development managers, food safety regulators, aviation safety and security regulators, decision makers and company executives in any area of aviation as well as lecturers and students in all areas of the hospitality and travel sectors will find this book a vital tool.
Table of contents
Dedication.
About the author.
Foreword.
Preface.
Acknowledgements.
Abbreviations.
Introduction.
1 Aviation safety and its impact on the global ecconomy.
2 Consumer perceptions - fact or fiction?.
3 Current codes of practice.
4 Have Airlines Considered Crisis Prevention? (HACCP).
5 Implementing manufacturing SOPs to achieve aviation safety utopia.
6 Liability issues - protecting the airline brand.
7 The airline catering supply chain.
8 Fitness to fly.
9 Cabin crew - the missing link.
10 Managing aircraft water.
11 Aircraft disinsection and pest management.
12 Special meals - special hazards.
13 Aviation food safety versus aviation food security.
14 Food safety in the business avaition environment.
References.
Index.
Features


Essential information for airline companies

Airline food is a multi-billion dollar industry

Written by an expert from a company specialising in the preparation of high class safe airline foods

Coverage includes HACCP, supply chain locistics and liability issues