Away Game: Australians in American Boardrooms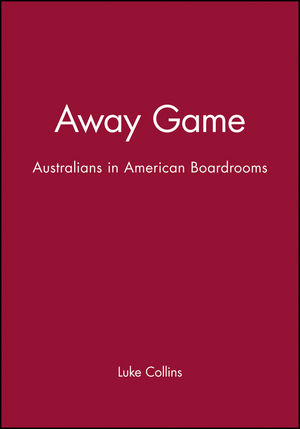 Away Game: Australians in American Boardrooms
ISBN: 978-1-740-31130-4
May 2006
224 pages
Description
Thousands of Australians have left their homeland to try their luck in the world\'s richest country, where for a small elite the rewards for success can be immense, including multimillion-dollar salaries, celebrity status and tremendous professional fullment. In recent years Australians have led iconic American companies such as Coca-Cola, Ford and McDonald\'s, and they increasingly fill top executive ranks across the business spectrum, from finance to book publishing to journalism to scientific research.Yet is it worth it? In Away Game, based on personal interviews with the author, some of our top professionals working in the United States tell of their own experiences, of why they left their homeland, of the culture shock of living in America, and of their anguish over whether they will ever return to Australia.
Preface.
1. One million Australians.
2. A Bigger Sea.
3. The Whole at Your Feet.
4. Two Cultures Divided by a Common Language.
5. Straight Talking: Nobody Here Does Frank.
6. The Burdens of Integration.
7. The Last Men Standing.
8. Coming Home.
9. Closing the Circle: The Lure of Home.
10. The World's Best Fallback Position.
Acknowledgements.
Index.