BE Brands: Simon Hammond's Creative Brand Revolution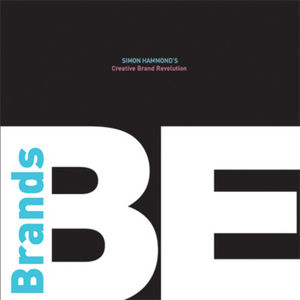 BE Brands: Simon Hammond's Creative Brand Revolution
ISBN: 978-0-731-40455-1
Sep 2011, Wrightbooks
208 pages
Product not available for purchase
Description
What do companies believe in these days?

Where are the business heroes we can follow?
How can the next Virgin, Apple or Harley-Davidson emerge in a world of risk aversion and corporate blandness?
In this powerful new blueprint for the future of customer-centric businesses, Australia's foremost creative brand thinker, Simon Hammond, uses popular culture observations, consumer behaviour insights and twenty years' practical experience working with top brands to suggest a simple but bold new way for creating great brands. Brands that excite and connect with people. Brands that become the new heroes in everyday life.
The bottom line is clear -- businesses must stop saying what they are and start BEing something customers want. This is where BE branding comes in -- a three-step philosophy that can radically change the future for companies, products and even people.
BE brands are brands with BElief that consumers want to BElong to and that bring about wonderful, loyal, emotional BEhaviour.
Best of all, Hammond not only reveals the easy three-step BE guide for business transformation, but he also names Australia's top twenty brands, exposing what you can learn from these powerhouses. Adopt the BE brand philosophy for your business -- large or small -- and you can dramatically alter the profitability, enjoyment and choices your business affords you.