BSAVA Manual of Practical Veterinary Nursing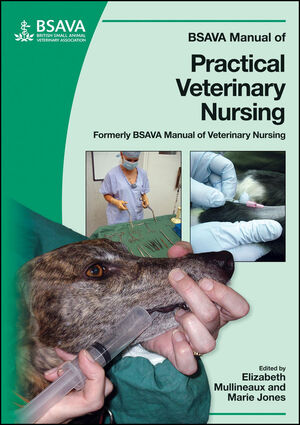 BSAVA Manual of Practical Veterinary Nursing
ISBN: 978-0-905-21491-7 October 2007 300 Pages
Description
This practical accompaniment to the more theoretical BSAVA Textbook of Veterinary Nursing, Fourth Edition ('Jones's') has been completely revised to reflect to the advances in veterinary nursing. The layout lends itself to ease of use in day-to-day practice and provides useful information for many situations. It will help any nurse to make improvements in their daily nursing of animals and the care and service they provide to their owners.
Table of contents
1 Professional responsibilities of the veterinary nurse.
2 Client communication and advice.
3 Practical pharmacy for veterinary nurses.
4 Managing clinical environments, equipment and materials.
5 An introduction to care and monitoring of the inpatient.
6 The nursing process and nursing models.
7 Triage and emergency nursing.
8 Practical fluid therapy.
9 Medical nursing.
10 Practical laboratory techniques.
11 Diagnostic imaging techniques.
12 Anaesthesia and analgesia.
13 Surgical nursing.
14 Wound management, dressings and bandages