Baby Basics: A Guide for New Parents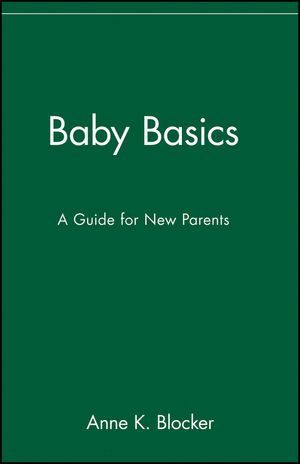 Baby Basics: A Guide for New Parents
ISBN: 978-0-471-34660-9 May 1997 304 Pages
Description
A comprehensive book for apprehensive parents Baby Basics is a reassuring guide that takes the worry out of first-time parenting and lets you spend your time enjoying your baby. Filled with sound advice and useful tips, it will help you make the best choices and most practical decisions for your child. From the "Top Six Things to Do Before Baby Arrives" to "Investing in the Future," Baby Basics explains everything you need to know. It will help you identify your options and get a handle on day-to-day matters like feeding, choosing diapers, and finding child care, as well as less obvious responsibilities like writing a will and purchasing life insurance. This indispensable, down-to-earth book will help you save time and money while giving your baby the best.
Table of contents
Medical Care: How to Contain the Costs.

Top Six Things to Do: Before Baby Arrives.

Maternity Clothes: Looking Great Without Spending a Bundle.

Nursery Furniture: And Other Baby Products.

To Grandmother's House We Go: And Other Safe Travel.

Baby's Basic Wardrobe: Clothing for the First Year.

The Diaper Dilemma.

Toys on a Budget.

Feeding Made Simple.

The Medicine Chest: Knowing When to Go to the Doctor.

Babyproofing Your Home.

Finding the Best Child Care.

Take This Job: And Keep It, Share It, Downsize It, or LeaveIt.

Investing in the Future: And Other Financial Matters.

Baby Yourself: Making Time For You.

Sources.

Index.