Ball and Roller Bearings: Theory, Design and Application, 3rd Edition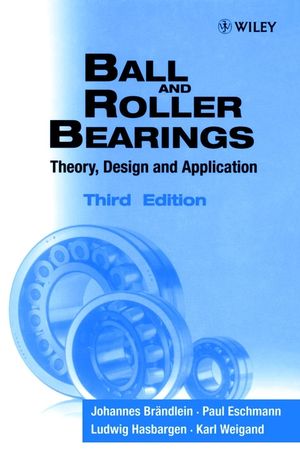 Ball and Roller Bearings: Theory, Design and Application, 3rd Edition
ISBN: 978-0-470-85966-7
Nov 2000
642 pages
Description
This book is the third edition of the standard work for all engineers concerned with rolling bearings - in design and development; in production and operation; in maintenance and repair; in purchasing and materials management. Fully revised, features new to this edition include:
* coverage of the new 'adjusted life' calculation, which takes into account the endurance strength of rolling bearings in relation to factors such as the cleanliness of the lubricant and the design of the bearing housing using the flow of force
* expanded chapter on lubrication
The information in this book will help bearing engineers make real-life improvements to the capacity and operational reliability of bearings in vehicles, machines, equipment and plants, saving on both time and costs. This book is an essential reference to the fundamental correlations of bearing engineering, and to all aspects of bearing design and technology.
General Fundamentals.

Principles of Bearing Calculation.

Load Carrying Capacity and Service Life.

Friction, Temperature and Lubrication.

Principles of Bearing Design.

Design of Bearing Locations.

Rolling Bearing Damage.

Examples of Calculation and Design of Roller Bearing Arrangements.

References.

Index.

Explanation of Symbols.