Banking Governance, Performance and Risk-Taking: Conventional Banks vs Islamic Banks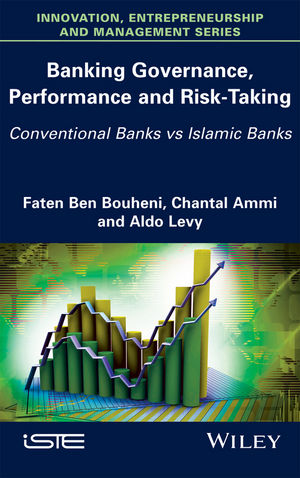 Banking Governance, Performance and Risk-Taking: Conventional Banks vs Islamic Banks
ISBN: 978-1-786-30082-9 September 2016 Wiley-ISTE 274 Pages
Description
Development of emerging countries is often enabled through non-conventional finance. Indeed, the prohibition of interest and some other impediments require understanding conventional finance and Islamic finance, which both seek to be ethical and socially responsible. Thus, comparing and understanding the features of Islamic banking and conventional banking, in a globalized economy, is fundamental.
This book explains the features of both conventional and Islamic banking within the current international context. It also provides a comparative view of banking governance, performance and risk-taking of both finance systems.
It will be of particular use to practitioners and researchers, as well as to organizations and companies who are interested in conventional and Islamic banking.
Part 1. From Corporate Governance to Banking Governance.
1. Corporate Governance: A Brief Literature Review.
2. Banking Governance.
3. Islamic Banking Governance.
4. Mechanisms of Corporate Governance,
Banking Governance and Islamic Banking Governance.
Part 2. Banking Performance.
5. Performance Measurement.
6. Corporate Governance and Performance.
Part 3. Bank Risk-Taking.
7. Banking Governance and Performance.
8. Banking Risk Analysis.
9. Banking Risk Management.
10. Corporate Governance and Risk-Taking.