Basic Geological Mapping, 4th Edition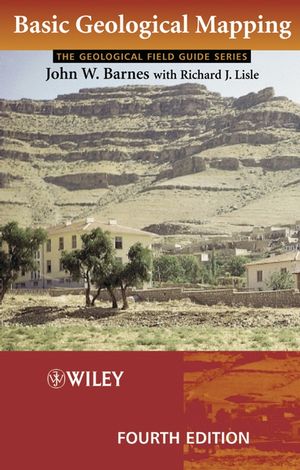 Basic Geological Mapping, 4th Edition
ISBN: 978-1-118-68542-6
Apr 2013
200 pages
Description
Designed to be carried in the field, this pocket-sized how-to book is a practical guide to basic techniques in mapping geological structures. In addition to including the latest computerised developments, the author provides succinct information on drawing cross-sections and preparing and presenting 'fair copy' maps and geological diagrams. Contains a brief chapter on the essentials of report writing and discusses how to keep adequate field notebooks. A checklist of equipment needed in the field can be found in the appendices.

Quote from 3rd edition

"provides a wealth of good advice on how to measure, record and write reports of geological field observations" The Naturalist
Preface.
Acknowledgments.
1. Introduction.
2. Field Equipment.
3. Geological Maps and Base Maps.
4. Methods of Geological Mapping.
5. Field Measurements and Techniques.
6. Rocks, Fossils and Ores.
7. Field Maps and Field Notebooks.
8. Fair Copy Maps and Other Illustrations.
9. Cross-sections and Three-dimensional Illustrations.
10. Geological Reports.
Appendix I: Safety in the Field.
Appendix II: Adjustment of a Closed Compass Traverse.
Appendix III: Geological Planetabling.
Appendix IV: Field Equipment Checklist.
Appendix V: Useful Charts and Tables.
References and Further Reading.
Index.
"...a reliable and affordable resource...remains a highly recommended buy for undergraduate geologists..." (Geological Magazine, Vol 141(2), 2004)
The 4th edition of this successful Wiley title
A new edition of one of the books from Wiley's popular Field Guide series
Concise and pocket sized so that it can be carried in the field
Co-author to collaborate on book and update on new developments and techniques
Good reasonable price for students
New sections to be included on GPS and Computerised methods