Basics of Industrial Hygiene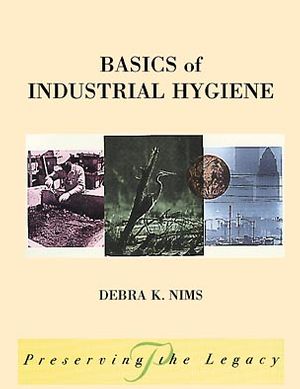 Basics of Industrial Hygiene
ISBN: 978-0-471-29983-7
Jan 1999
384 pages
Description
This book provides environmental technology students with an enjoyable way to quickly master the basics of industrial hygiene. Like all the books in the critically acclaimed Preserving the Legacy series, it follows a rapid-learning modular format featuring learning objectives, summaries, chapter-end reviews, practice questions, and skill-building classroom activities. Throughout the text, sidebars highlight critical concepts, and more than 90 high-quality line-drawings, photographs, and diagrams help to clarify concepts covered.

Author Debra Nims begins with a fascinating historical overview of the art and science of industrial hygiene, followed by a concise review of key concepts and terms from biology and toxicology. She then offers in-depth practical coverage of:
* Identifying hazards or potential hazards
* Sampling and workplace evaluations
* Hazard control
* Toxicology, occupational health, and occupational health standards
* Airborne hazards
* Dermatoses and contact hazards
* Fire and explosion hazards
* Occupational noise
* Radiation
* Temperature extremes
* Repetitive use traumas


With its comprehensive coverage and quick-reference format, Basics of Industrial Hygiene is also a handy refresher and working reference for practicing environmental technicians and managers.
Introduction to Industrial Hygiene.

Toxicology Review.

Occupational Health Standards.

Airborne Hazards.

Sampling for Airborne Contaminants.

Indoor Air Quality.

Controlling Airborne Hazards.

Occupational Skin Disorders.

Occupational Noise Exposure.

Ionizing and Nonionizing Radiation.

Ergonomics and Temperature Extremes.

Selection and Use of Personal Protective Equipment.

Appendices.

Glossary.

Acknowledgements.

Bibliography.

Index.
"An excellent introduction to industrial hygiene and a worthwhile review text for experienced professionals." (Professional Safety, 3/1/2004)