Basics of Mortgage-Backed Securities, 2nd Edition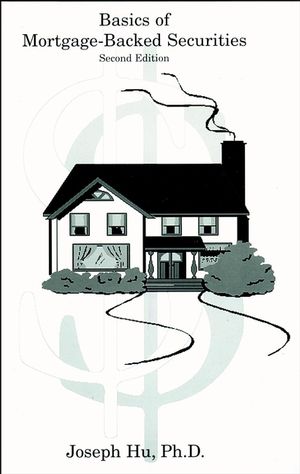 Basics of Mortgage-Backed Securities, 2nd Edition
ISBN: 978-1-883-24987-8
Jan 2001
184 pages
Description
The purpose of Basics of Mortgage-Backed Securities is to provide readers with a fundamental understanding of mortgage securities as an integral part of investment in fixed-income securities. The second edition of this MBS classic provides the latest information on the U.S. residential mortgage market, adjustable-rate mortgages and mortgage pass-throughs, relative value analyses and performance characteristics.

Dr. James Hu discusses the major changes within the mortgage market that may affect the fundamentals of mortgage securities. Some of these are: the recovery of the REMIC market after its collapse; the flourish of private-label securities; the growth of equity loan-backed securities and its establishment as a member of the fixed-income securities family. Also included are additional historical data for all exhibits. Mortgage pre-payment, dollar rolls, and private-label mortgage-backed securities are also addressed.
About the Author.

Preface.

1. Residential Mortgages.

2. The U.S. Residential Mortgage Market.

3. Mortgage Pass-Through Securities.

4. Mortgage Prepayment.

5. Basic Mortgage Math.

6. Adjustable-Rate Mortgages and Mortgage Pass-Throughs.

7. Multiclass Mortgage Pass-Throughs.

8. Private-Label Mortgage-Backed Securities.

9. Home Equity Loan-Backed Securities.

10. Analysis of Dollar Rolls.

11. Relative Value Analysis of Mortgage Securities.

12. Performance of Mortgage Securities.

Index.