Becoming a Midwife in the 21st Century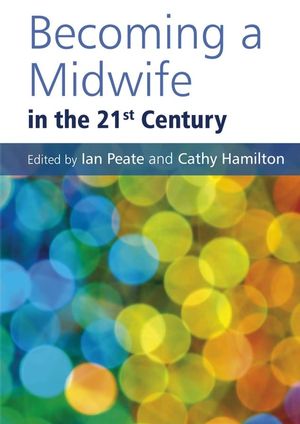 Becoming a Midwife in the 21st Century
ISBN: 978-1-118-77304-8
Jun 2013
472 pages
Description
The NMC have produced standards of proficiency for pre registration midwifery education and those standards have been written in an "academic" language, for higher education institutions. Each student prior to being admitted to the profession must have achieved the proficiencies stated in the NMC publication.

The purpose of this book is to provide students with material related to the standards of midwifery education. The students will be able to use the contents of this text and relate it to their own approved programme of midwifery study, as their programme of study would have had to comply with NMC's requirements. It will help student midwives appreciate how their own programmes have been designed, and why they are required to study and understand some of the subjects they are, or will be studying.
List of contributors.
Acknowledgements.
Introduction (Ian Peate & Cathy Hamilton).
1. Effective Communication (Tandy Deane-Gray).
2. The Aims of Antenatal Care (Laura Abbott).
3. Programmes of Care During Childbirth (Laura Abbott).
4. Interdisciplinary Working: Seamless Working within Maternity Care (Eileen Huish & Lisa Nash).
5. Intrapartum Care (Annabel Jay & Cathy Hamilton).
6. Effective Emergency Care (Caroline Duncombe, Meryl Dimmock & Sarah Green).
7. Initial Assessment and Examination of the Newborn Baby (Lyn Dolby).
8.Effective Postnatal Care (Annabel Jay).
9. Medication and the Midwife (Cathy Hamilton).
10. Effective Documentation (Carole Yearley, Celia Wildeman & Chandra Mehta).
11. Regulating the Midwifery Profession - Protecting Women or the Profession (Christine Lawrence & Carole Yearley)
12. The Impact of Cultural Issues on te Practice of Midwifery (Celia Wildeman).
13. Legislation and the Midwife (Cathy Hamilton & Lisa Nash).
14. Confidentiality (Celia Wildeman).
15. Clinical Decision-Making (Marianne Mead).
16. Health, Safety and Environmental Issues (Lisa Nash).
17. Evidence-Based Practice (Marianne Mead).
18. Statutory Supervision of Midwives (Kath Mannion).
19. Clinical Governance Framework and Quality Assurance in Relation to Midwifery Care (Cathy Rogers, Sally Luck & Nada Schiavone).
Answers to the Cultural Awareness Quiz.
Glossary.
Index.