Behavioural Ecotoxicology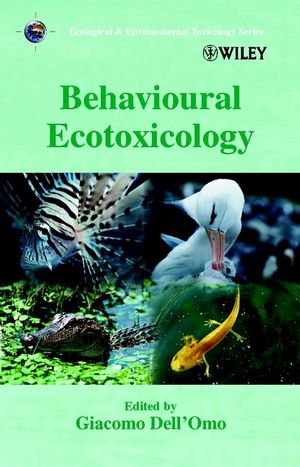 Behavioural Ecotoxicology
ISBN: 978-0-471-96852-8
May 2002
492 pages
Description
Behavioural ecotoxicology is an emerging field dealing with the effects of environmental pollutants on the behaviour of animals. Behavioural techniques derived from experimental psychology, behavioural pharmacology and neurotoxicology are applied to detect and characterise changes in animals living in the environment exposed to various pollutants. Behavioural effects are then interpreted in an ecological context considering the long-term relevance of these changes at both the individual and population level.
List of Contributors.

Series Forward.

Editor's Preface.

Introduction.

Acronyms.

1. On the Significance of Pollutant-induced Alterations in the Behaviour of Fish and Wildlife (Christian E Grue, et al.).

2. Mechanisms of Behaviour (Elizabeth Adkins-Regan and Daniel N Weber).

3. Environmental Contaminants Altering Behaviour (Mace G Barron).

4. Relationship Between Behaviour and the Biochemical/Physiological Biomarkers of Exposure to Environmental Pollutants (David B Peakall et al).

Measuring Behaviour.

5. Basic Behaviour: The use of Animal Locomotion in Behavioural Ecotoxicology (Mark Bayley).

6. Assessing Complex Behaviour in Ecotoxicology (Hans-Peter Lipp).

7. Problems of Data Analysis in Behavioural Ecotoxicology (Flavia Chiarotti and Tim Sparks).

Case Studies.

8. Altered Behaviour of Invertebrates Living in Polluted Environments (Windy A Boyd et al).

9. Effects of Environmental Pollutants on Avian Behaviour (Joanna Burger, et al.).

10. Effects of Endocrine Disruptors on Behaviour and Reproduction (Paola Palanza and Frederick Vom Saal).

Perspectives.

11. Behavioural Measures of Injuries to Fish and Aquatic Organisms: Regulatory Considerations (Edward E Little).

12. Development of Behavioural Ecotoxicology Experiments in Precollege Science Classrooms (Carmen Aguilar, et al.).

Index.
"...an early work in this intriguing field...raises many questions, presents numerous concerns, and offers intriguing opportunities..." (
Veterinary and Human Toxicology
, Vol. 44, No. 6, December 2002)
...."This book has a high scientific level and is well illustrated with examples." (Int.Jnl of Environment & Pollution, Vol.19, No.4, 2003)
"...The book provides some invaluable insights into a relatively young discipline..." (The British Toxicology Society Newsletter, Summer 2003)