Belief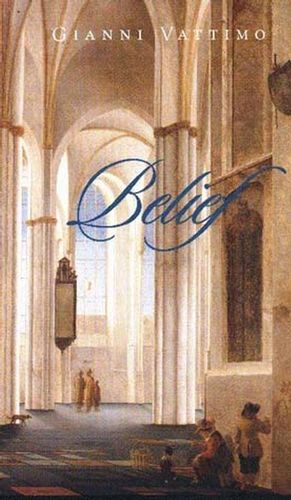 Belief
ISBN: 978-0-745-61954-5 September 1999 Polity 104 Pages
Description
In this engaging book, Gianni Vattimo explores the theme of faith and religion which underlies much of his work.
Table of contents
Introduction: Luca D'Isanto.
Return.
Return and philosophy.
Christian inheritance and nihilism.
Incarnation and secularization.
Beyond the violence of metaphysics.
Secularization: a purified faith?.
Revelation continues.
Christianity and modernity.
Demythification against paradox: the meaning of kenosis.
Demythification of morality.
Demythification of dogmas.
Secularization: the limit of charity.
Enlightenment rediscovered.
The substance of faith.
The moral question.
To return where?.
A reduced faith.
Secularization versus tragic thought.
Reason and the leap.
What a pity!.
Postscriptum.
What's New
* An important new book by one of the leading philosophers in Europe today.
* Explores in depth the themes of faith and religion, bringing Vattimo's distinctive philsophical perspective to bear on these subjects.
* Discusses the intersections between Christianity and nihilism, and the idea that secularization stems from a Christian impulse.