Benefits and Hazards of Exercise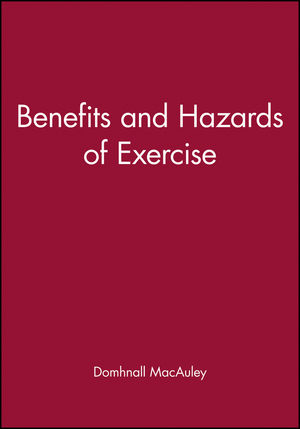 Benefits and Hazards of Exercise
ISBN: 978-0-727-91412-5 September 1999 BMJ Books 384 Pages
Description
This concise book addresses the important issues of long-term benefits and hazards of exercise in the healthy and those with specific chronic conditions. It will be of lasting value to all involved directly in sports medicine, and to family physicians
.
Table of contents
Contributors.
Introduction.
What is the optimal type of physical activity to enhance health?.
A systematic review of physical activity promotion strategies.
A systematic review of physical activity promotion in primary care office settings.
Getting started - physical activity adoption studies.
Sudden death and cardiovascular disease in young athletes.
Exercise for the older woman.
Exercise and hypertension.
Exercise and diabetes.
Fatigue and underperformance in athletes: the overtraining syndrome.
Viral illness and sport.
Physical exercise and psychological well being.
The athlete's heart.
Effect of altered reprod. func. and lowered testos. levels on bone density in male end. athletes.
Factors influencing the restoration of fluid and electrolyte balance after exercise in the heat.
Physiological implications of altitude training for endurance performance at sea level.
Circadian rhythm, athletic performance, and jet lag.
Intermittent exercise patterns.
Exercise in cardiac rehabilitation.
Answers to multiple choice questions.
Index
What's New


Brings together the latest thinking on the epidemiology of the benefits of exercise


Discusses the adverse effects of exercise on specific conditions


Up to date contributions from experts around the world


Includes useful summary boxes


MCQs provide a CME element