Beowulf: An Illustrated Edition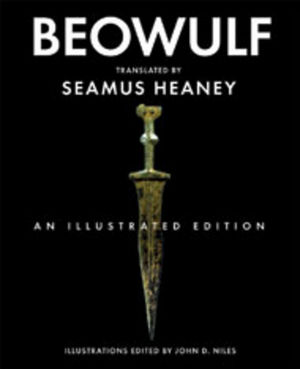 Beowulf: An Illustrated Edition
ISBN: 978-0-393-33010-6
*Norton agency titles
352 pages
Product not available for purchase
Description
More than one hundred glorious images, many of objects dating from the time of the story, enhance Seamus Heaney\'s masterful best-selling translation.
Composed toward the end of the first millennium, Beowulf is the elegiac narrative of the Scandinavian hero who saves the Danes from the seemingly invincible monster Grendel and, later, from Grendel\'s mother. Drawn to its immense emotional credibility, Seamus Heaney gives the great epic convincing reality for the reader.
But how to visualize the poet\'s story has always been a challenge for modern-day readers. In Beowulf: An Illustrated Edition, John D. Niles, a scholar of old English, brings Heaney\'s remarkable, best-selling translation to life. More than one hundred full-page illustrations -- Viking warships, chain mail, lyres, spearheads, even a reconstruction of the Great Hall -- make visible Beowulf\'s world and the elemental themes of his story: death, divine power, horror, heroism, disgrace, devotion, and fame. Now this mysterious world is transformed into one that only becomes more amazing after viewing its elegant goblets, dragon images, finely crafted gold jewelry, and the Danish landscape of its origins.