Bernard M. Baruch: The Adventures of a Wall Street Legend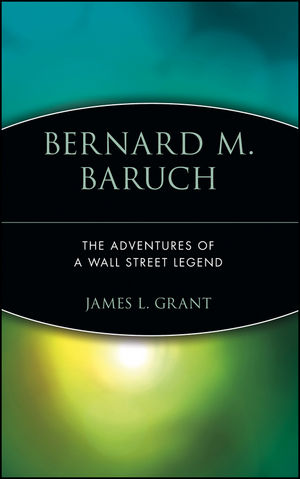 Bernard M. Baruch: The Adventures of a Wall Street Legend
ISBN: 978-0-471-17075-4
Feb 1997
365 pages
Description
This biography of Bernard Baruch considered to be renowned as the definitive story about the notorious financial wizard and presidential advisor. Baruch's political policies are discussed briefly, and James Grant includes a detailed account of Baruch's trading and investment gains and losses.
A Doctor's Son.

Three Dollars a Week.

Baruch's Wall Street.

"Wealth Commenced to Pour In on Me." His Own Man.

The Baron of Hobcaw.

Striking It Rich Reluctantly.

Poison-Pen Letter.

Captain of Industry.

Plainspoken Diplomat.

Farming, Money, McAdoo.

"I Would Stand Pat." Suffering Roosevelt.

"His Metier Was Peril." The Atom and All.

Notes.

Index.