Best Possible Odds: Contemporary Treatment Strategies for Gambling Disorders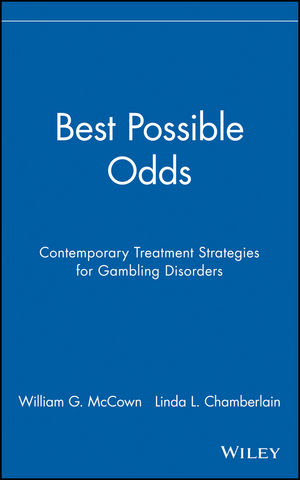 Best Possible Odds: Contemporary Treatment Strategies for Gambling Disorders
ISBN: 978-0-471-18969-5 March 2000 260 Pages
Description
An estimated 3-5% of all individuals who gamble will become compulsive gamblers. This "invisible addiction" can be financially and emotionally devastating to both the gambler and his/her family. This timely clinical manual explains why gambling is on the rise and the factors which distinguish recreational and compulsive gamblers. Mental health professionals will learn how to assess and treat compulsive gamblers using a variety of interventions: behavior therapy, inpatient treatment, family therapy, and 12-step programs.
An Introduction to Gambling and Gambling Disorders.

Paradigms of Problem Gambling Behavior.

The Phenomenology of Gambling.

Etiologies and Maintenance of Gambling Disorders: A BriefReview.

Treatment for Pathological Gambling: Inpatient Programs andGamblers Anonymous.

A Multiphasic Model of Outpatient Treatment.

Working Strategies for Treatment Success: The Pragmatics of Therapyfor Abusive and Addicted Gamblers.

Assessment of Gambling and Gambling-Related PsychologicalDisturbances.

Chaos Theory, Gambling, and Addictions: Speculations on New Methodsof Nonlinear Treatment.

Family Systems Therapy: Treating the Patient and the System.

Epilogue: Considerations for Future Research andInterventions.

References.

Indexes.