Between Profit and State: Intermediate Organisations in Britain and the United States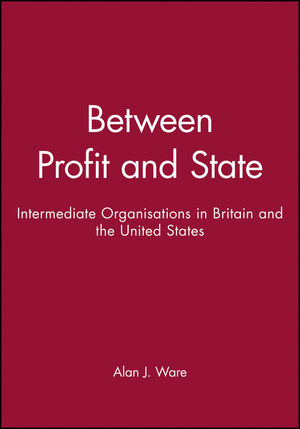 Between Profit and State: Intermediate Organisations in Britain and the United States
ISBN: 978-0-745-60581-4
Jan 1991, Polity
308 pages
Description
This book is about the many organizations in Britain and the United States which are neither legally part of the state nor permitted to distribute any profits they earn. These 'intermediate organizations' include charities, churches, famine relief agencies, non-state universities, credit unions and social clubs.

In a unique study of this area of the British and American economy, Alan Ware provides a rigorously analytical and historical account of the relationship of intermediate organizations to both the state and the 'for profit' sector. Among other issues, the author considers the disappearance of nineteenth century working class 'mutual' organizations, the growth of profit-making activities by non-profit distributing bodies and the growth and change in voluntarism. He argues that the boundaries between intermediate organizations and the other two 'sectors' are becoming more blurred in a variety of ways and that intermediate organizations do not constitute a separate 'sector' of society.

The book also examines the problems of regulating such organizations and explains the consequences of the British and American practice of having relatively little state intervention in the affairs of such organizations. Finally the author discusses the activities of these organizations in relation to pluralist accounts of the working of liberal democratic states.