Beyond Rational Management: Mastering the Paradoxes and Competing Demands of High Performance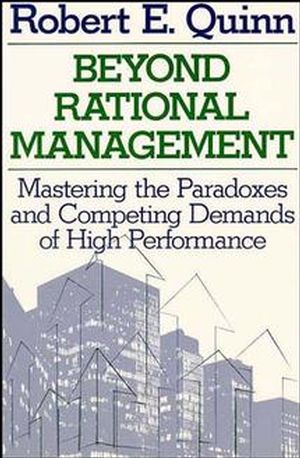 Beyond Rational Management: Mastering the Paradoxes and Competing Demands of High Performance
ISBN: 978-1-555-42377-3
Oct 1991, Jossey-Bass
224 pages
Description
Draws together extensive research on leadership, change, and organizational performance to help leaders make sense of the complexities and contradictions of organizational life. Explains how managers can come to see new possibilities for structuring organizations, designing jobs, and solving daily problems by learning to embrace and transcend paradoxes.
The Journey from Novice to Master Manager.

Achieving High Performance: A Paradoxical View of Excellence.

Mastering the Contradictions of Organizational Life.

The Competing Values Model: Redefining Organizational Effectiveness and Change.

The Failure of Success: How Good Becomes Bad.

Competing Values and the Dynamics of Managerial Leadership.

Profiles of Effective and Ineffective Managers.

The Road to Mastery: An Agenda for Transforming Your Management Style.

Assessment and Skill-Building Exercises.

Teaching Management Skills Using the Competing Values Model: A Case Study.

Conclusion: Beyond Rational Management.