Biogeography: An Ecological and Evolutionary Approach, 8th Edition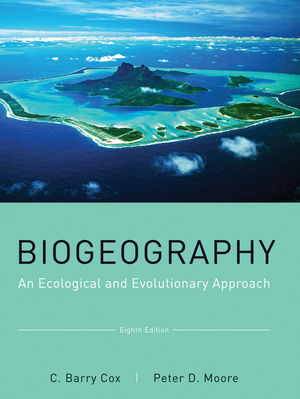 Biogeography: An Ecological and Evolutionary Approach, 8th Edition
ISBN: 978-0-470-63794-4
May 2010
520 pages
Product not available for purchase
Description
Biologists searching for a resource that explores all of the exciting changes that have occurred recently in the field will turn to this eighth edition. It offers insight into the multidisciplinary nature of the field, presenting a sound historical base, up-to-date coverage, and a look at the latest controversies. The authors evaluate conflicting theories and provide a reasoned judgment as to which is preferable. In a new chapter the authors examine marine biogeography, so that biologists can compare and analyse the data, patterns and problems arising from continental, marine and island biogeography.
Preface.
Acknowledgments.
1 A History of Biogeography.
2 Patterns of Distribution.
3 Communities and Ecosystems.
4 Patterns of Biodiversity.
5 The Engines of the Planet I: Plate Tectonics.
6 The Engines of the Planet II:Evolution, the Source of Novelty.
7 From Evolution to Patterns of Life.
8 Life,Death,and Evolution on Islands.
9 Drawing Lines in the Water.
10 Living in the Past.
11 The Geography of Life Today.
12 Ice and Change.
13 The Advent of Humanity.
14 Into the Future.
Conservation Biogeography.
Further Reading.
References.
Glossary.
Index.
-       Examines marine biogeography in a new chapter, so that readers can compare and analyze the data, patterns and problems arising from continental, marine and island biogeography
-       Updated material with the latest information and explores the most current controversies
-       New chapter on plate tectonics
-       Many new up-to-date figures and references
·         Strong use of references provide a platform for advanced students to follow further debate in the current literature
·         Contains a balanced treatment of continental biogeography, island biogeography and marine biogeography
·         Offers insight into the multidisciplinary nature of the field
·         Presents students with a sound historical base
·         Evaluates conflicting theories and provide a reasoned judgment as to which is preferable
·         Deals in depth with continental biogeography, island biogeography and marine biogeography