Biogeography: Introduction to Space, Time, and Life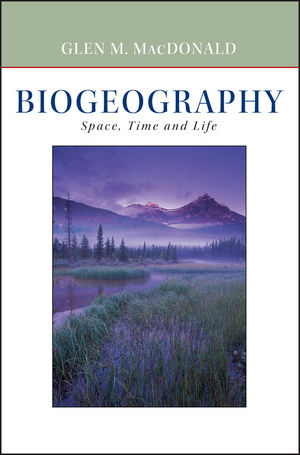 Biogeography: Introduction to Space, Time, and Life
ISBN: 978-0-471-24193-5 February 2002 528 Pages
Description
Biogeography illustrates how environment, space and time interact to control the large-scale distribution of organisms. This book can be used for these courses which can be offered in either department. This title includes the key concepts related to the study of vegetation and animal distributions and the human impact on these distributions.


Preface.
1. An Introduction.
2. Some Basics.
3. Physical Environment and the Distribution of Life.
4. Biological Interactions and the Distribution of Life.
5. Disturbance and Succession.
6. Communities, Formations and Biomes.
7. Changing Continents and Climates.
8. Dispersal, Colonization and Invasion.
9. Evolution, Speciation and Extinction.
10. Realms, Regions and Provinces: The Biogeographic Subdivisions of the Earth.
11. Evolution, Extinction and the Human Story.
12. Biogeography and Modern Biodiversity.
13. Biogeography Distributions and Reconstructing of the History of Life.
14. Biogeography and Conservation.
"…a comprehensive and informative text that condenses the diversity embraced by the discipline and aptly represents current biogeographical thinking…"  (Transactions of the IBG, Vol.29, 2004)
Evidence-Based Infectious Disease 2E; Loeb; 2009; 9781405170260; 336pp; £69.99 / $111.95
pPaperback: 992 (EMEA: 347; Americas: 321; APAC: 324)
Digital: 178 (EMEA: 26; Americas: 69; APAC: 83)
Total: 1170
br>
Evidence-Based Nephrology 1E; Molony; 2009; 9781405139755; 864pp; £226/$361
Hardback: 1,278 (EMEA: 293; Americas: 289; APAC: 696)
Digital: 156 (EMEA: 28; Americas: 73; APAC: 55)
Total: 1434
br>
Evidence-Based Urology 1E; Dahm; 2010; 9781405185943; 432pp; £128/$205
Print: 791 (EMEA: 325; Americas: 203; APAC: 263)
Digital: 146 (EMEA: 25; Americas: 66; APAC: 55) Total: 937 br>
Evidence-Based Gastroenterology and Hepatology 3E; MacDonald; 2010; 9781405181938; 824pp; £229/$366
Print: 874 (EMEA: 256; Americas: 301; APAC: 317)
Digital: 232 (EMEA: 36; Americas: 144; APAC: 52)
Total: 1106