Biopolymers, Biology, Chemistry, Biotechnology, Applications, Index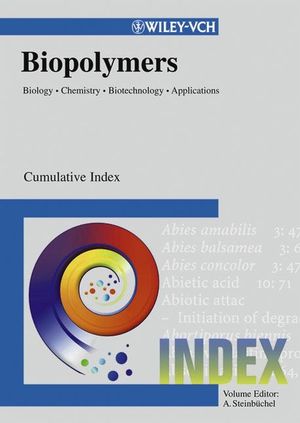 Biopolymers, Biology, Chemistry, Biotechnology, Applications, Index
ISBN: 978-3-527-30230-7
May 2003, Wiley-Blackwell
236 pages
Description
This encyclopedia provides a thorough overview of the occurrence and metabolism of biopolymers. In addition, it treats processes for biotechnological production, isolation from organisms and modification, material properties and technical applications in areas such as:
* medicine
* pharmacy
* agriculture
* textiles
* the food, chemical and packaging industries
and even outlines the future prospects for biopolymers.

The cumulative index provides easy and timesaving access to the comprehensive content of all 10 volumes of the "Biopolymers" encyclopedia.