Bioreaction Engineering, Volume 3, Bioprocess Monitoring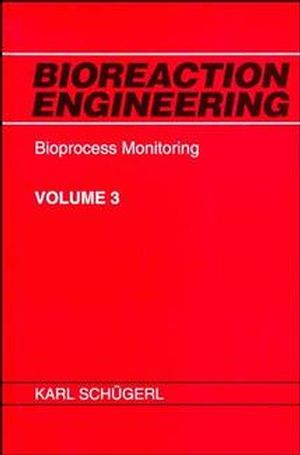 Bioreaction Engineering, Volume 3, Bioprocess Monitoring
ISBN: 978-0-471-97061-3 April 1997 490 Pages
Description
Volume 3 of Bioreaction Engineering covers the general principles and techniques of bioprocess monitoring and their application for various bioprocesses. Methods based on the author's long standing experience working with various bioprocesses are applied within the book. In particular, the cultivation of Baker's yeast; production of fusion protein with recombinant E. Coli, alkaline serine protease production with Bacillus licheniformis; production of penicillin V with Penicillin chrysogenum; Cephalosporin C with Acremonium chrysogenum and tetracycline with Streptomyces aureofaciens are considered. This book deals with the monitoring of batch and perfusion cultivations of animal cells and production of monoclonal antibodies with hybridoma cells, Antithrombin III with BHK and CHO cells and ß -galactosidase with insect cells. The topics covered include: Bioprocess monitoring techniques Cultivation of Saccharomyces cerevisiae Production of Fusion Protein with Recombinanat E. coli Alkaline Protease Production with Bacillus licheniformis Antibiotica Production by Fungi and Streptomycetes Continuous Production of Primary Metabolites with Suspended and Immobilized Microorganisms Cultivation of Animal Cells and Production of Proteins Anaerobic Waste Water Treatment Fast Process Monitoring Techniques Image Analysis of Cells and Cell Aggregates Evaluation of Experimental Data to the Calculation of Metabolite Flux in Microorganisms and Animal Cells Signal Evaluation, Automation and Expert Systems for Process Monitoring Bioprocess Monitoring is invaluable for process engineers, analytical chemists and researchers in biotechnological, pharmaceutical, environmnental and chemical industries.
General Principles and Techniques.

Application of General Techniques to Particular Bioprocesses.

New Developments.

References.

Index.