Boab Art Gallery: A Manual Accounting Practice Set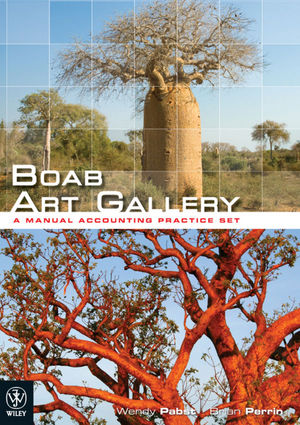 Boab Art Gallery: A Manual Accounting Practice Set
ISBN: 978-0-730-30227-8
Jun 2011
80 pages
Product not available for purchase
Description
Boab Art Gallery is a manual accounting practice set. This practice set provides experience in manually recording and posting a variety of business transactions common to small businesses, so that students gain an understanding of the flow of data in an accounting system. Many of these processes are out-of-sight in a computerised accounting system.
CHAPTER 1 Introduction
Business background: Boab Art Gallery
Accounting policies
Accounting records
Accounting procedures
Account balances
Instructions
Conclusion
CHAPTER 2 Transactions - July 2011
End-of-month adjustments
Journals
General Journal
Sales Journal
Purchases Journal
Cash Payments Journal
Cash Receipts Journal
Subsidiary Ledgers
Accounts Receivable Ledger
Accounts Payable Ledger
General Ledger - T Format
General Ledger - Running Balance Format
Reports
Schedules of Subsidiary Ledgers
Bank Reconciliation Statement
Worksheet
Income Statement
Balance Sheet
Post-Closing Trial Balance
APPENDIX 1 An introduction to the GST and PAYG

Completion of the practice set for a one-month period should ensure a greater appreciation of:
• The steps in the accounting cycle for a small business
• The use of special journals for processing data more efficiently
• The use of subsidiary ledgers to remove detail from the General ledger
• The periodic inventory system
• The bank account reconciliation
• Balance-day adjustments and the General ledger closing process
• How the accounting cycle culminates in the preparation of financial statements
• How the goods and services tax (GST) impacts on accounting.