Bob Dylan: The Never Ending Star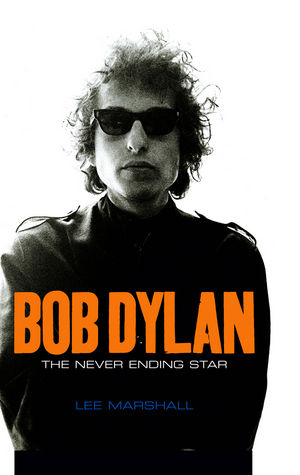 Bob Dylan: The Never Ending Star
ISBN: 978-0-745-63642-9
Sep 2007
300 pages
Description
Bob Dylan's contribution to popular music is immeasurable. Venerated as rock's one true genius, Dylan is considered responsible for introducing a new range of topics and new lyrical complexity into popular music. Without Bob Dylan, rock critic Dave Marsh once claimed, there would be no popular music as we understand it today.

As such an exalted figure, Dylan has been the subject of countless books and intricate scholarship considering various dimensions of both the man and his music. This book places new emphasis on Dylan as a rock star. Whatever else Dylan is, he is a star – iconic, charismatic, legendary, enigmatic. No one else in popular music has maintained such star status for so long a period of time.

Showing how theories of stardom can help us understand both Bob Dylan and the history of rock music, Lee Marshall provides new insight into how Dylan's songs acquire meaning and affects his relationship with his fans, his critics and the recording industry. Marshall discusses Dylan's emergence as a star in the folk revival (the "spokesman for a generation") and the formative role that Dylan plays in creating a new type of music – rock – and a new type of star. Bringing the book right up to date, he also sheds new light on how Dylan's later career has been shaped by his earlier star image and how Dylan repeatedly tried to throw off the limitations and responsibilities of his stardom.


The book concludes by considering the revival of Dylan over the past ten years and how Dylan's stardom has developed in a way that contains, but is not overshadowed by, his achievements in the 1960s.
Acknowledgements xi
The theoretical bit
Why looking at stardom is important for understanding Dylan. Different approaches to stardom, and the most important bits of the theories. How we hear songs. Whether words or voice are most important. How stardom affects the meaning of songs.
1 Introduction 1
2 Stardom, Authorship and the Meaning of Songs 14
Dylan's sixties stardom
Dylan's emergence in the folk revival and the contradictions of being a 'folk star'. His move into rock, political individualism and the tensions between culture and commerce. Dylan's withdrawal from the scene in the late sixties. His attempts to reclaim his stardom and their effect on the rest of his career.
Snapshot: The man of the people 49
3 Folk Stardom: Star as Ordinary, Star as Special 52
Snapshot: The chameleon poet 85
4 Rock Stardom: Reconciling Culture and Commerce 88
Snapshot: The retiring father 115
5 Beyond Stardom: Rock History and Canonisation 118
Dylan's later stardom
Changing social values and Dylan's problems in the 1980s. Dylan's attempt to reconstruct the relationship with his audience. An overview of the Never Ending Tour and its key features. Debates about Dylan's later work. Time Out Of Mind and the changes in Dylan's stardom since 1997.
Snapshot: The rock legend 149
6 Declining Stardom: Nostalgia and the 'Death of Rock' 152
Snapshot: The wandering minstrel 183
7 Redefining Stardom: The Never Ending Tour 186
Snapshot: The soul of previous times 229
8 Never Ending Stardom: Dylan after Time Out Of Mind 232
Notes 277
Bibliography 287
List of Interviews 295
Copyright Acknowledgements 299
Index 304
""One of the most enlightening of the 115 titles currently weighing down my groaning Zim bookshelf ... Readers are lucky that an expert fellow fan has applied his specialist insight to create an original, compelling explanation of the 'Bob Dylan' phenomenon. And that he's done so with such an accessible and stylishly written book.""
Dylan Daily
""A rich, highly readable cultural history of popular music from the early 1960s to the present, read through and around Dylan's remarkable public career.""
Times Higher Education Supplement
""Marshall has an excellent grasp of what rock music has meant within popular culture and how it has changed over time, and gives in this book the clearest explanation I have ever come across of rock's (and therefore Dylan's) place within post-modernism. Moreover, he really knows his Dylan.""
Isis
""A landmark new study of the star's career.""
Bristol Evening Post
""As Lee Marshall shows us, plenty is left to say about Dylan and his many personas ... An inventive and captivating study of Dylan that not only looks at his folk years but also examines his current face.""
Electric Review
""Finally, a Bob Dylan book that is refreshingly bereft of 1960s nostalgia: Lee Marshall challenges much received wisdom by arguing that Dylan's touring and performances since the late 1980s are central to his music. This is an important book. It represents a major contribution to studies of stardom and a provocative intervention into debates about the art and identity of Bob Dylan.""
Keith Negus, Goldsmiths, University of London
""This is a remarkable book, one of the few truly original ways of looking at Bob Dylan that I've seen in recent years. What Marshall gives you is not so much fresh interpretations of individual Dylan songs, but rather a completely rethought context for understanding the whole of Dylan's career, analysing the social and cultural structures which both constrained and enabled Dylan's creativity. By concentrating on the phenomenon of Dylan as a ""star,"" Marshall opens up many fascinating approaches, not least (in the strongest passages of the book) in his brilliant discussion of the Never Ending Tour. This book will be a critical benchmark for Dylan scholars, as well as a provocative delight for fans of rock's definitive star.""
Stephen Scobie, author of Alias Bob Dylan Revisited


New celebrities title on a legend of popular music

Charts Dylan's career as a rock star from the folk revival through to the Never Ending Tour

Places unique emphasis on the formative role played by Dylan in creating a new type of music – rock – and a new type of star

Provides new insight into how Dylan's songs acquire meaning and his relationship with his fans, his critics and the recording industry

Written to be accessible for a broad readership of Dylan fans, popular music aficionados and students of music and culture