Breaking Free: A Prescription for Personal and Organizational Change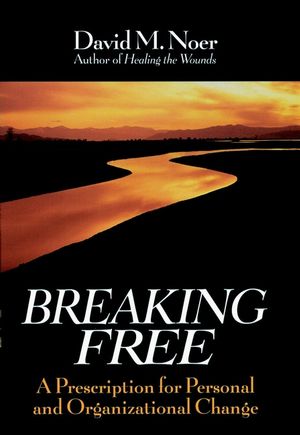 Breaking Free: A Prescription for Personal and Organizational Change
ISBN: 978-0-787-90267-4 September 1996 Jossey-Bass 288 Pages
Description
Explore the spiritual side of business

The best-selling author of Healing the Wounds writes another prescription for our transition-induced ailments. Here he addresses the self-defeating ways people and organizations react to rapid, seemingly relentless change, and advocates a steady diet of learning as the surest way to break free. Associating various responses to change with four character types -- The Overwhelmed, The Entrenched, The BSers, and The Learners -- the author holds up The Learners as the attainable ideal...and shows how to help those in the other categories pursue the learning path. The ultimate goal: to facilitate transition to a more flexible, self-directed workplace.
Table of contents
STRUGGLING WITH THE NEW REALITY.

The Quest for Glue.

DEALING WITH CHANGE: THE R-FACTOR TYPES.

The Overwhelmed.

The Entrenched.

The BSer.

The Learner.

RELATING INDIVIDUAL AND ORGANIZATIONAL R-TYPES.

Assessing Organizational R-Types.

Facilitating the Learning Response.

LEARNING TO LEARN.

Liberation Leadership.

Angling Lessons.

Breaking Free.

Appendix A. A Frame of Reference.

Appendix B. R-Factor Geneology.
Reviews
"Let's face it--the old way of corporate life is gone. As David Noer so candidly notes, nowadays "we are all temps." This book provides a new way of looking at the world of work. The strategies offered in Breaking Free can help us be true to ourselves, serve others, and ultimately be more productive members of our organizations." --Marshall Goldsmith, a founding director, Keilty, Goldsmith and Company