Britain in 2010: The New Business Landscape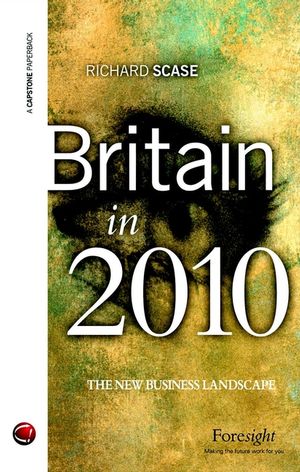 Britain in 2010: The New Business Landscape
ISBN: 978-1-841-12100-0
May 2001, Capstone
186 pages
Description
Britain in 2010: The New Business Landscape focuses on the continuities and discontinuities in the changing social structure of Britain. This text is a landmark vision of the county's future at a time of unprecedented opportunity. It asserts that by 2010 traditional family forms will no longer be the foundation of society; 1001 lifestyle tribes will replace age and income gorups; self-centred, self-indulgent and hedonistic citizens will be freed from traditional obligations, making them restless consumers.
Preface (Barbara Beckett).

Acknowledgements.

About the Author.

Towards 2010: Some General Themes.

Living in the Future: Three Scenarios.

Demographics, Households and Families.

Work, Employment and Occupations.

Schools, Universities and Education.

Lifestyles and Leisure.

Cities and Communities.

Politics, Government and the State.

Towards the Future.

Commentary on the Trends.

Index.