British Political Theory in the Twentieth Century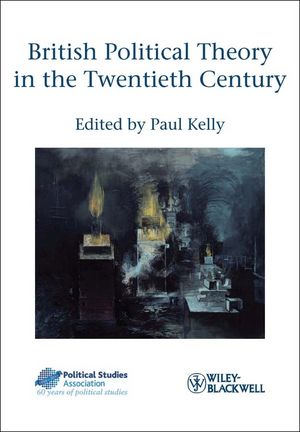 British Political Theory in the Twentieth Century
ISBN: 978-1-405-19999-5 March 2010 Wiley-Blackwell 300 Pages
Description
This volume contains a selection of writings from the seminal figures in British political theory from Bernard Bosanquet to Anne Phillips and Bhikhu Parekh, which trace the transformation of political theory and its relation to trends in British politics and the state.
Includes essays and selections from the seminal figures in British political theory and political science
Illustrates the variety and development of British Political Theory from British Idealism to contemporary multiculturalism and pluralism
Helps explain the nature and role of political theory and how it relates to the wider study of politics
Introductory essays locate the work of each great thinker in the unfolding of the practice of political theory in British universities in the twentieth century
Introduction.
1. British Political Theory in the Twentieth Century (Paul Kelly, LSE).
2. The End and Limits of State Action (Bernard Bosanquet, Deceased).
3. The State and the Individual (L.T. Hobhouse, Deceased).
4. The Great Leviathan (J.N. Figgis, Deceased).
5. Nationality (Ernest Barker, Deceased).
6. The Pluralistic State (Harold Laski, Deceased).
7. A Guild in Being (G.D.H. Cole, Deceased).
8. Liberty and Equality (R.H. Tawney, Deceased).
9. The Political Economy of Freedom (Michael Oakeshott, Deceased).
10. Are There Any Natural Rights? (H.L.A Hart, Deceased).
11. The Public Interest (Brian Barry, Deceased).
12. What's Wrong with Prostitution? (Carole Pateman, UCLA).
13. Dealing with Difference (Anne Phillips, LSE).
14. In Defence of Nationality (David Miller, Oxford University).
15. From Statism to Pluralism (Paul Hirst, Deceased).
16. The Logic of Intercultural Evaluation (Bhikhu Parekh, University of Westminster).
Index.