Buckling Experiments, Experimental Methods in Buckling of Thin-Walled Structures, Volume 1, Basic Concepts, Columns, Beams and Plates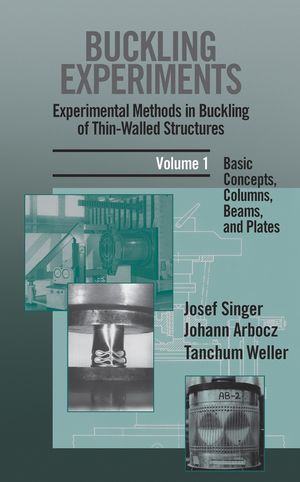 Buckling Experiments, Experimental Methods in Buckling of Thin-Walled Structures, Volume 1, Basic Concepts, Columns, Beams and Plates
ISBN: 978-0-471-95661-7
Feb 1998
640 pages
Description
Written by eminent researchers and renown authors of numerous publications in the buckling structures field.
* Deals with experimental investigation in the industry.
* Covers the conventional and more unconventional methods for testing for a wide variety of structures.
* Various parameters which may influence the test results are systemically highlighted including, imperfections, boundary conditions, loading conditions as well as the effects of holes and cut-outs.
Concepts of Elastic Stability.

Postbuckling Behavior of Structures.

Elements of a Simple Buckling Test--A Column Under Axial Compression.

Modelling--Theory and Practice.

Columns, Beams and Frameworks.

Arches and Rings.

Plate Buckling.

References.

Indexes.