Building Character in Schools: Practical Ways to Bring Moral Instruction to Life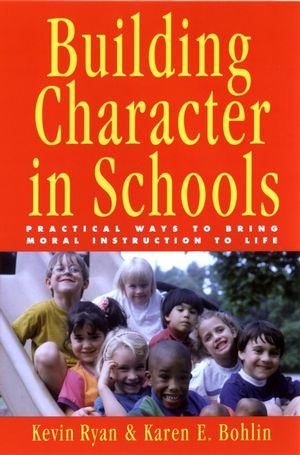 Building Character in Schools: Practical Ways to Bring Moral Instruction to Life
ISBN: 978-0-787-96244-9 March 2003 Jossey-Bass 304 Pages
Description
Young people in America today face a crisis of character.Traditional role models continue to disappoint the public, fallingshort of expectations and fostering cynicism rather than idealism.As a result, many young people struggle to distinguish right fromwrong and seem indifferent to whether it matters. It clearlybecomes the task of parents and schools to re-engage the hearts andminds of our children in forming their own characters. In BuildingCharacter in Schools, Kevin Ryan and Karen Bohlin draw from nearlyfifty years of combined field experience to offer a practical guideto character education -- designed to help children to know thegood, love the good, and do the good.

Ryan and Bohlin provide a blueprint for educators who wish totranslate a personal commitment to character education into aschoolwide vision and effort. They outline the principles andstrategies of effective character education and explain whatschools must do to teach students the habits and dispositions thatlead to responsible adulthood -- from developing curriculum thatreinforces good character development to strengthening links withparents. A useful resource section includes sample lessons, programguidelines, and a parents' list of ways to promote character intheir children.

Building Character in Schools clearly defines the responsibilitiesof adults and students in modeling and nurturing character and setsforth practical guidelines for schools seeking to becomecommunities of virtue where responsibility, hard work, honesty, andkindness are modeled, taught, expected, celebrated, and continuallypracticed.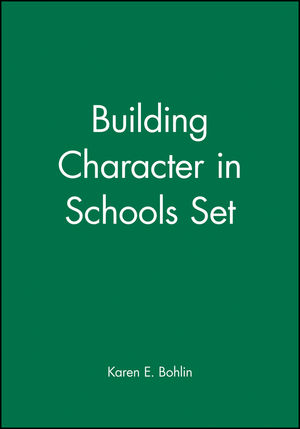 Original Price:$62.00
Purchased Together:$44.95
save $17.05
Foreword
Preface
The Authors
1 Character Education: What Is It and Why Is It Important? 1
2 Views, Values, or Virtues? 25
3 Building a Community of Virtue 53
4 Cultivating Character Through the Curriculum 89
5 Engaging Parents in Character Education 115
6 The Teacher's Work: Nurturing Character 138
7 Helping Students Take Command 165
Appendix Part 1: Good Ideas
A The Character Education Manifesto 189
B A Seven-Point Program 193
C An Overview of the Virtues 207
D The Montclair Kimberly Academy Declaration 213
E The Boston University Educators Affirmation 215
F Character Quotes 217
Appendix Part 2: Action Strategies
G One Hundred Ways to Bring Character Education to Life 229
H Pitfalls to Avoid in Character Education 239
I Ten Commandments for Parents 243