Building Great Flash MX Games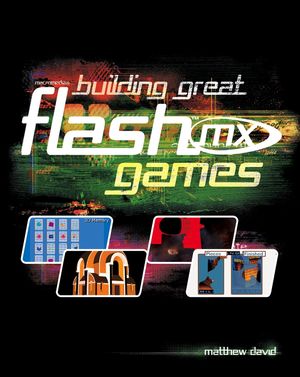 Building Great Flash MX Games
ISBN: 978-0-764-51985-7
Dec 2002
304 pages
Product not available for purchase
Description
* Designed for both professionals and hobbyists, this is the most complete book on creating sophisticated games with Macromedia Flash MX
* Shows readers how to harness the full potential of Flash MX and Flash ActionScript
* Provides hands-on advice for creating commercial games, as well as games to boost a Web site's "stickiness," perk up presentations, or enhance educational materials
* Explains the tools, scripts, and other building blocks of Flash games tools and then shows how to put them together
* Companion Web site includes all source code and game artwork from the book as well as links to free game development tools and product trials
Acknowledgments.
Introduction.
Part I: Tools of the Trade.
Chapter 1: Macromedia Flash MX—The Game Developer's Platform.
Chapter 2: Developing and Storyboarding a Game.
Chapter 3: ActionScript: The Foundation of Creating Games with Flash MX.
Chapter 4: Collision Detection.
Chapter 5: Managing Sound.
Chapter 6: Adding Video.
Chapter 7: Creating 3D Elements.
Chapter 8: Optimizing Bandwidth for Enhanced Experience.
Chapter 9: Creating Dynamic Games Using Databases.
Chapter 10: Multi-user Games.
Part II: Building Games.
Chapter 11: Puzzle Games.
Chapter 12: Arcade Games.
Chapter 13: Flasher Man Adventure Game.
Chapter 14: 3D Games.
Chapter 15: PDA Games.
Appendix A: ActionScript Keyboard Commands.
Appendix B: Resources.
About the Author.
Colophon.
Index.
"...good, practical information...shows it strength when you start to build the sample games for yourself..." (
Image Technology
)
"…a detailed and interesting read…good value…"(Computer Arts, April 2003)
"…easy-to-understand…one of the rare occasions when a book truly does cater for professionals and amateurs alike…" (Practical Web Projects, August 2003)