Building J2EE Applications with IBM WebSphere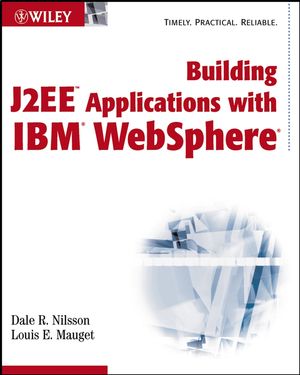 Building J2EE Applications with IBM WebSphere
ISBN: 978-0-471-28157-3
Jun 2003
672 pages
Product not available for purchase
Description
This comprehensive reference shows Java developers how to combine the power of J2EE with WebSphere to build business applications.
Covers versions 3.5 through 5.0 of WebSphere and all aspects of J2EE development, from servlets and JSPs to more complex development with EJBs.
Introduction.
J2EE Overview.
Getting Started.
Making a Simple Java Application.
Debugging in WebSphere Studio Application Developer.
Web Page Content.
Linking Web Page Content.
Making JavaBeans.
Unit Testing with JUnit.
Making Servlets.
Servlets with JavaBeans.
JavaServer Pages.
JavaScript.
Using Inheritance.
Making Slick Web Pages.
Building Applets.
J2EE Applicaiton Deployment.
Struts.
Data Access.
Displaying Data.
XML in Websphere Studio.
Versioning Code.
Enterprise JavaBeans.
Entity EJBs.
Web Services.
Appendix: About the Web Site.
Index.