Building Resiliency: How to Thrive in Times of Change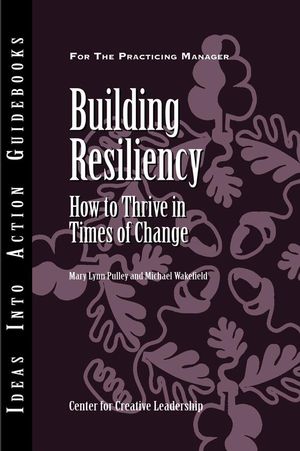 Building Resiliency: How to Thrive in Times of Change
ISBN: 978-1-882-19767-5
Aug 2002, Pfeiffer
32 pages
Product not available for purchase
Description
It may be human nature to resist change—particularly when it's delivered as a hardship, disappointment, or rejection. But by developing resiliency managers can not only survive change, but also learn, grow, and thrive in it. In fact, for leaders, developing resiliency is critical. Resiliency helps managers deal with the pressures and uncertainties of being in charge in organizations today. This guidebook defines resiliency, explains why it's important, and describes how you can develop your own store of resiliency. It focuses on nine developmental components that, taken together, create a sense of resiliency and increase your ability to handle the unknown and to view change—whether from disappointment or success—as an opportunity for development.
7 What Is Resiliency?
9 Why Is Resiliency Important?
9 Becoming Resilient
22 Resiliency Worksheet
24 Suggested Readings
24 Background
25 Key Point Summary