Building Service Provider Networks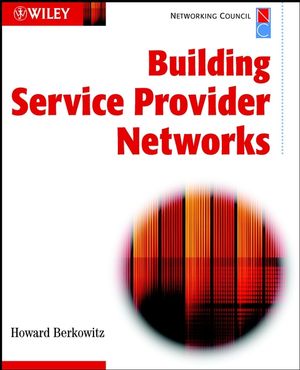 Building Service Provider Networks
ISBN: 978-0-471-26829-1
Nov 2002
592 pages
Product not available for purchase
Description
To be competitive, service providers cannot customize every installation but must simultaneously offer services that meet a wide range of perceived customer needs. This guide shows commercial service providers and equipment vendors how to build competitive service offerings for enterprise-specific needs.
Provides vital technical and business guidance to the service provider marketplace
Explains how to satisfy the customer's specific needs in data, voice, and/or video
Enables readers to gain the upper hand in submitting the most competitive service network bids and service level guarantees to customers
Networking Council Foreword.

Acknowledgments.

Introduction.

Chapter 1. What Is the Problem to Be Solved?

Chapter 2. The Service Provider Landscape.

Chapter 3. Services, Service Level Agreements, and Delivering Service.

Chapter 4. Translating Service Definitions to Technical Requriements: Policies.

Chapter 5. Administration, Addressing, and Naming.

Chapter 6.Carrier Facilities: Getting Physical.

Chapter 7. The Provider Edge: Layer 1, Layer 2, and the PSTN.

Chapter 8. Transporting the Bits: The Sub-IP and Physical Intaprovider Care.

Chapter 9. Basic BGP and the Customer Side of Exterior Routing.

Chapter 10. Subscriber to provider, and Subscriber to Subscriber Edge: IP.

Chapter 11. The Intraprovider Core: IP/MPLS.

Chapter 12. The Provider-to-Provider Border.

Chapter 13. VPNs and Related Services.

References.

Index.