Building a Healthy Multi-ethnic Church: Mandate, Commitments and Practices of a Diverse Congregation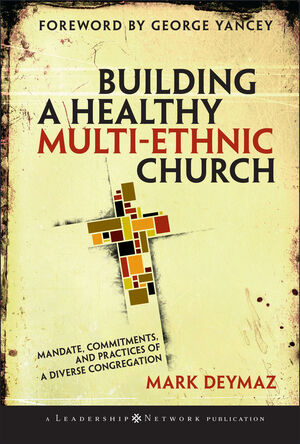 Building a Healthy Multi-ethnic Church: Mandate, Commitments and Practices of a Diverse Congregation
ISBN: 978-1-118-04753-8
Dec 2010
240 pages
Description
Through personal stories, proven experience and a thorough analysis of the biblical text, Building a Healthy Multi-ethnic Church illustrates both the biblical mandate for the multi-ethnic church as well as the seven core commitments required to bring it about. Mark DeYmaz, pastor of one of the most proven multi-ethnic churches in the country, writes both from his experience and his extensive study of how to plant, grow, and encourage more ethnically diverse churches. He argues that the ""homogenous unit principle"" will soon become irrelevant and that the most effective way to spread the Gospel in an increasingly diverse world is through strong and vital multi-ethnic churches.
About Leadership Network.
Foreword by George Yancey.
Preface by Mark Pryor.
Acknowledgments.
Introduction.
PART 1: THE BIBLICAL MANDATE.
1. The Prayer of Christ.
2. The Pattern at Antioch.
3. The Pauline Mystery.
PART 2: THE SEVEN CORE COMMITMENTS OF A MULTI-ETHNIC CHURCH.
4. Embrace Dependence.
5. Take Intentional Steps.
6. Empower Diverse Leadership.
7. Develop Cross-Cultural Relationships.
8. Pursue Cross-Cultural Competence.
9. Promote a Spirit of Inclusion.
10. Mobilize for Impact.
PART 3: ON PLANTING, REVITALIZING, AND TRANSFORMING.
11. For Those Planting a Multi-Ethnic Church.
12. For Those Revitalizing a Declining Church, by Rodney Woo.
13. For Those Transforming a Homogeneous Church, by Kim Greenwood.
Conclusion: All That We Should Be.
Notes.
About the Author.
Index.