Building the Reflective Healthcare Organisation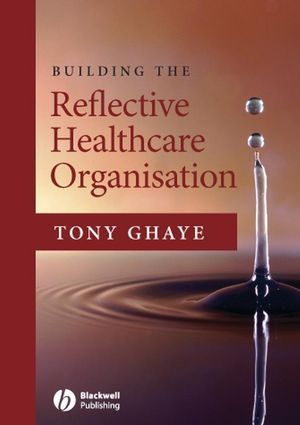 Building the Reflective Healthcare Organisation
ISBN: 978-0-470-69180-9 April 2008 Wiley-Blackwell 256 Pages
Description
Healthcare organisations have to manage change in order to evolve and improve care. This book explores the use of reflective practice as a practical tool to examine growth and change and to develop an effective health care organisation.
The Introduction: Mapping Out The 'Rough Ground'.
Chapter 1 - Action Step 1: Developing An Appreciation Of Reflective Learning.
Chapter 2 - Action Step 2: R-Learning As An Innovation.
Chapter 3 - Action Step 3: Journeying Along Action Pathways To Scale.
Chapter 4 - Action Step 4: A Force For Change.
A Summary: Building The Reflective Healthcare Organisation
● Explores the role of reflective practice in developing health care organisations
● Examines growth and change in organisations
● Addresses issues such as organisational values, trust, commitment, innovation, and flexibility
● Reflects on organisational learning as a means to develop healthcare
● Provides a means to improve organisational goals and achievements